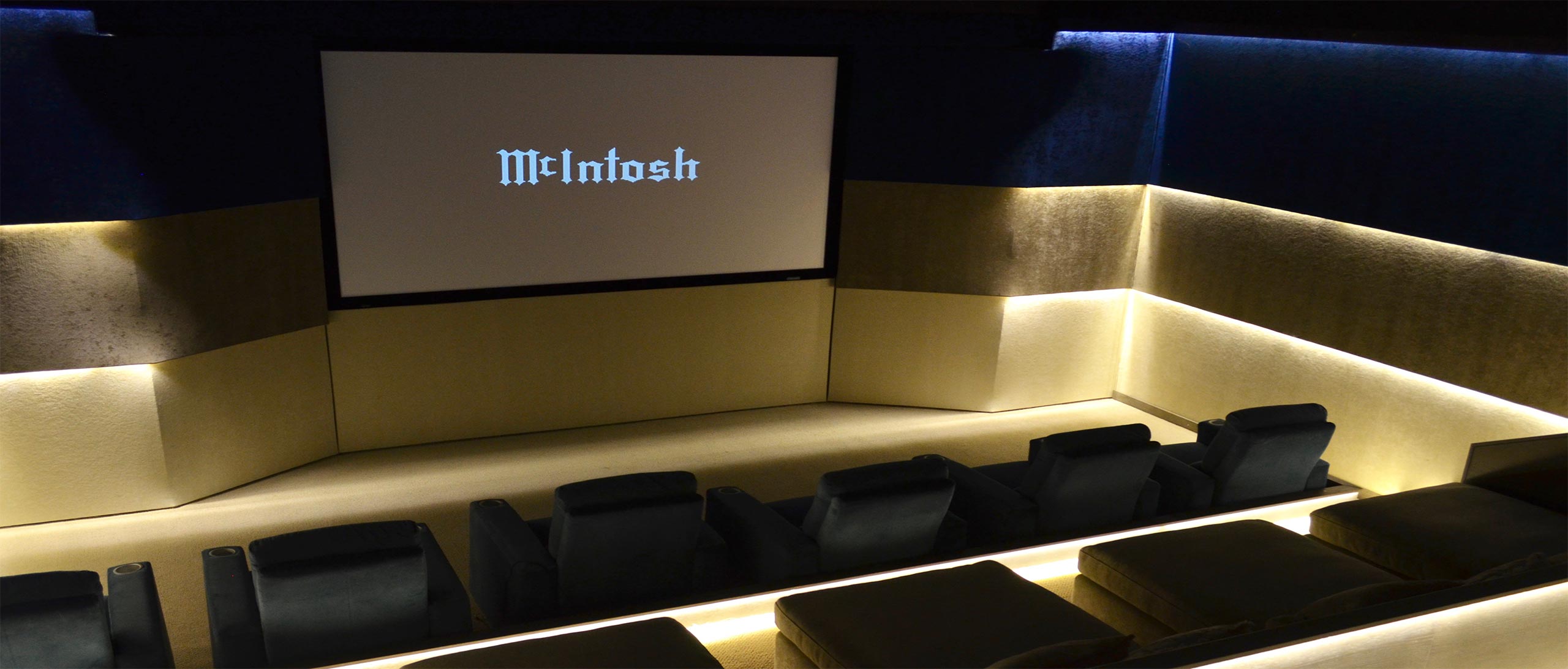 Home Theater Noise
This is where Acoustiblok was born! The most common need for sound isolation in most homes was a need to isolate the home cinema from the rest of the home. Back in the 1990's thanks to Dolby Laboratories, THX, and DTS, we started to experience movies at home with similar dynamics, fidelity, and sound pressure of a commercial movie theater. Great for movie lovers watching the film, but maybe not so much for the other people in a house. 
As the market screamed for a solution, Acoustiblok, both the product and the company, were born. Blok16 was our pioneering product that would catapult our company into the future of sound isolation and acoustical solutions. Blok16 was the prize product compiled of acoustical fundamentals and a unique formula to give it over 400 UL classifications. Blok 16 is the perfect backbone of your sound isolation system for your home theater. 
Blok16 is installed directly to the framing of your space behind the drywall. It gets installed on all the walls, ceiling, and in some cases the floor. It becomes an airtight membrane of extreme mass and flexibility. Think of it as a sound-deadening curtain behind the drywall of your home. It damps the walls, ceiling, and floor by lowering the natural resonance of the structure. Acoustical energy intersects Blok16 material and in turn, it excites the material by vibrating it internally. Since the material is a visco-elastic polymer, it dissipates the acoustical energy efficiently within its own mass and reduces the sound transmission to the opposite side of the wall, ceiling, or floor assembly. Acoustiblok (Blok16) in a standard gypsum wall assembly will reach an STC of 53! This is a higher STC than 12" of cast concrete (STC 51). 
To handle reflection control and in essence tune your home cinema's space, we feature QuietFiber (QF-2). We sell QF-2 in bulk slabs that are 2" thick x 4' wide x 6' long. It is available in un-faced, white faced, and black faced versions. QF-2 is perfect for controlling early reflections, first reflections, late reflections, and can be implemented as bass traps to aid in attenuating modal development.  
Please feel free to contact us directly to consult with a home theater/cinema specialist.