Electrical Transformer Noise Barrier Project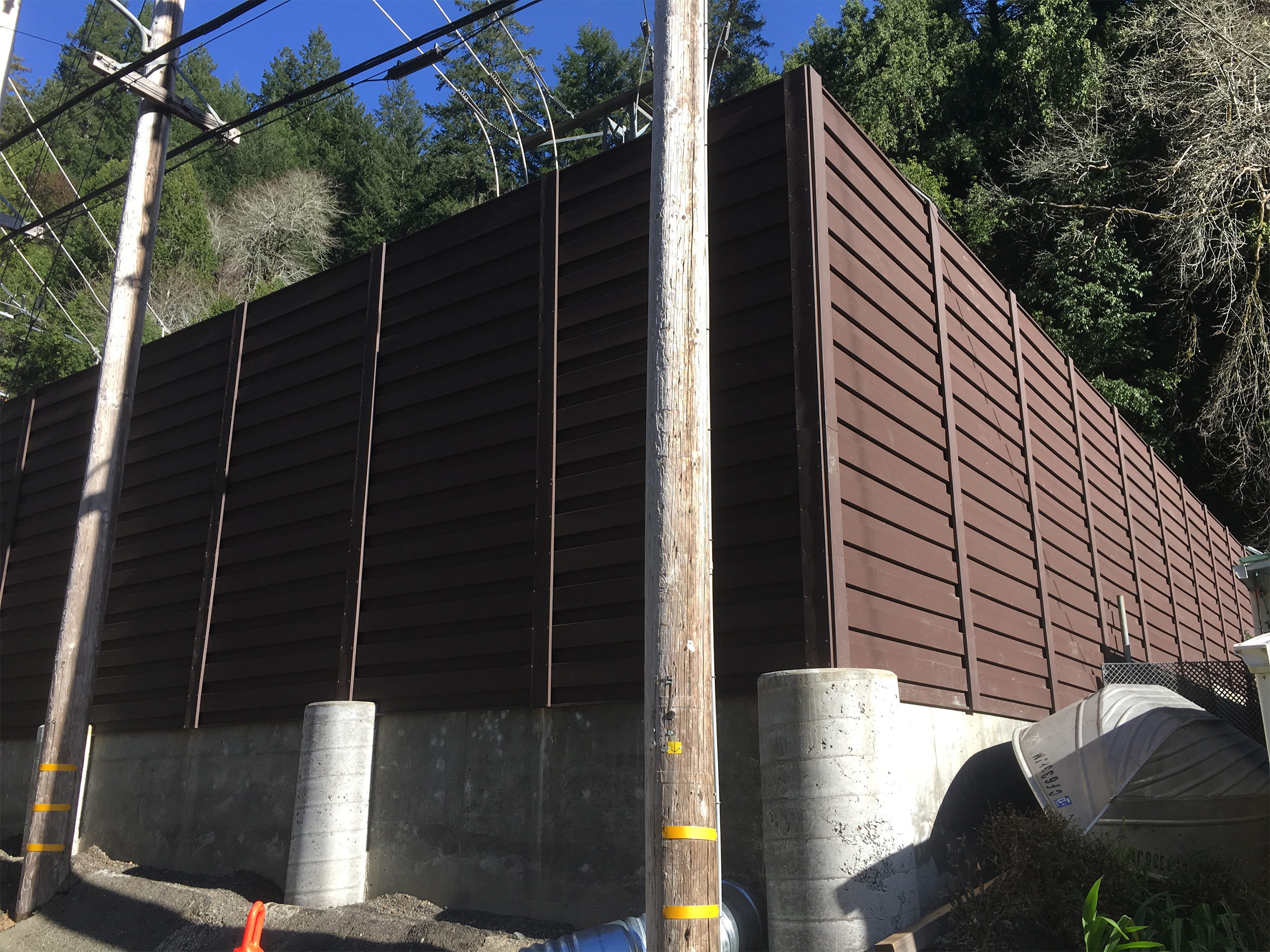 Electrical Transformer Noise Barrier – Acoustiblok was contacted by a Senior Civil Engineer seeking a solution to the excessive noise that is generated by their transformers.  The company's mechanical engineer specified Acoustiblok's products to reduce the noise spread to the adjacent neighbors at the Substation in California.
The assigned civil engineer took the lead in providing the design package for the local jurisdiction's review of the new fence/wall that would be located at the street front.  There were construction challenges, as seen in the pre-installation photos.  He also worked with our design team to develop and construct an effective noise barrier in a feasible way.  Issues such as column support specifications and minimum foundation requirements were addressed during the design process.
If you have a similar noise problem we can help design a solution for you too!
Electrical Transformers Before Barrier Installation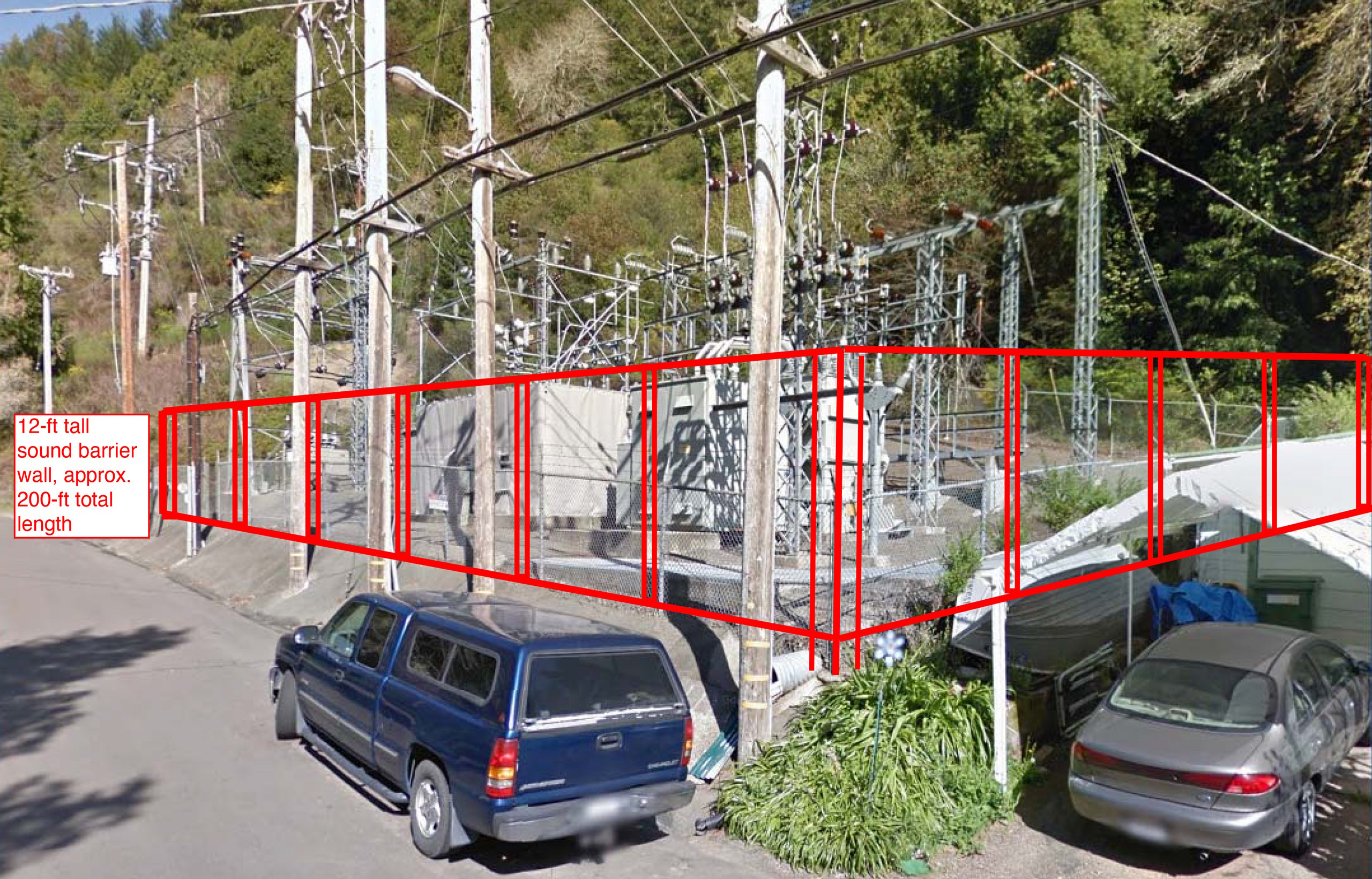 Barrier Installed Around Electrical Transformers