David Copperfield







General Motors

Granite Construction




Lockheed Martin
Los Alamos





Northrop Grumman


Pratt & Whitney

Ritz Carlton
Saudi Electric










U.S.State Department


U.S. Navy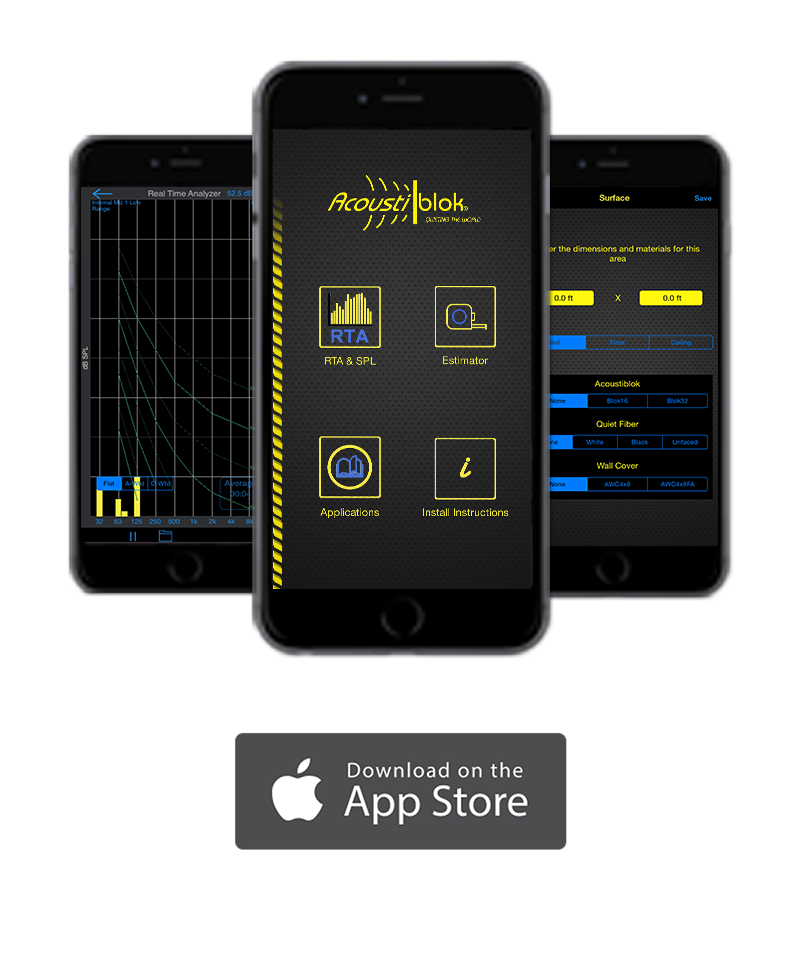 Acoustiblok®
Sound Analyzer
Revolutionary
Easy-to-Use – FREE
Our Acoustiblok Sound Analyzer App makes getting quotes for our soundproofing products quick, easy and accurate.
A professional Real Time Analyzer and Sound Level Meter (RTA & SLM) that allows you to obtain an acoustical analysis and pinpoint the noise frequencies you are trying to reduce. It automatically takes and saves a sample of the audio to be sent to our consultants for export analysis.
Create an estimate for our Blok16 and Blok32 sound isolation material, as well as our QuietFiber, sound absorbing material and Acoustiblok Wallcover, a post construction sound damping product.
Just plug-in the dimensions of the room and select the product you want to treat the walls, floors and ceiling area with. Then email your information to us for a quote. Included are links to the installation video and applications page to make installation easy.
Available FREE on the App Store for iPhone and iPad users.