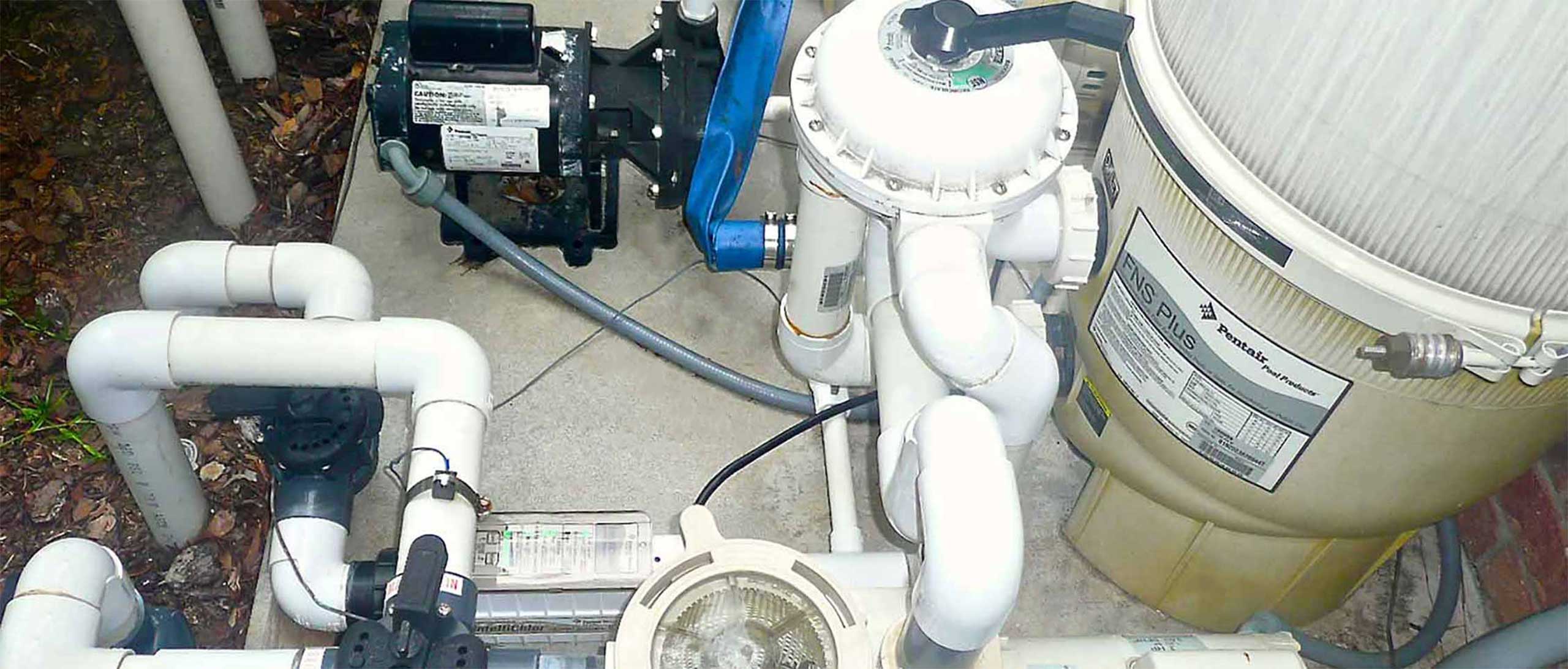 Pool Pump Noise
It's a great feeling to sit out by your pool on a breezy summer day and soak up the sun without a care in the world. But that's when there is no pool pump noise. When those pumps click on and all you can hear is the whirling sound of the pump and motor,  it really destroys your tranquil afternoon by the pool.
Well thanks to Acoustiblok and our All Weather Sound Panels (AWSP) you can reduce the noise levels that radiate off  that pool equipment and slip back into that lazy day by the pool. AWSP's are engineered to attack the limiting bands of that pool equipment. They boast an STC 29 and an NRC 1.0. Our AWSP's can be purchased in several standard sizes as well as custom sizes to handle your specific needs. AWSP's are a patented design with the unique ability to filter, absorb, and block sound that intersects the face of the panel. They are all aluminum construction and can be bolted directly to concrete or you can erect a fence post system of aluminum "T" Beams. AWSP'sare sustainable, hurricane rated (HAWSP) and will most likely last as long as your pool and much longer than your pool equipment. 
If you need a more economical solution, Acoustifence, AF-6 is the ticket. Acoustifence is an amazingly simple product. Acoustifence is a UV tolerant, flexible, mold resistant, ¼" thick material with an STC 28.  It is used to block unwanted noise levels from reaching a particular point of complaints. All you need is a chain link fence and you are off and running. Acoustifence can have mounting grommets placed in the leading edges so you can strap it directly to your fence structure. (please reference our installation guidelines for specifics) Acoustifence is easy to disguise using our "landscapes" add on or by strategically placing some foliage in front of your Acoustifence. Acoustifence comes in a roll that is 6' high x 30' long. To construct a taller barrier just over lap another run and so on until you have the height you need.
Please feel free to contact us directly to speak with a pool equipment noise specialist.