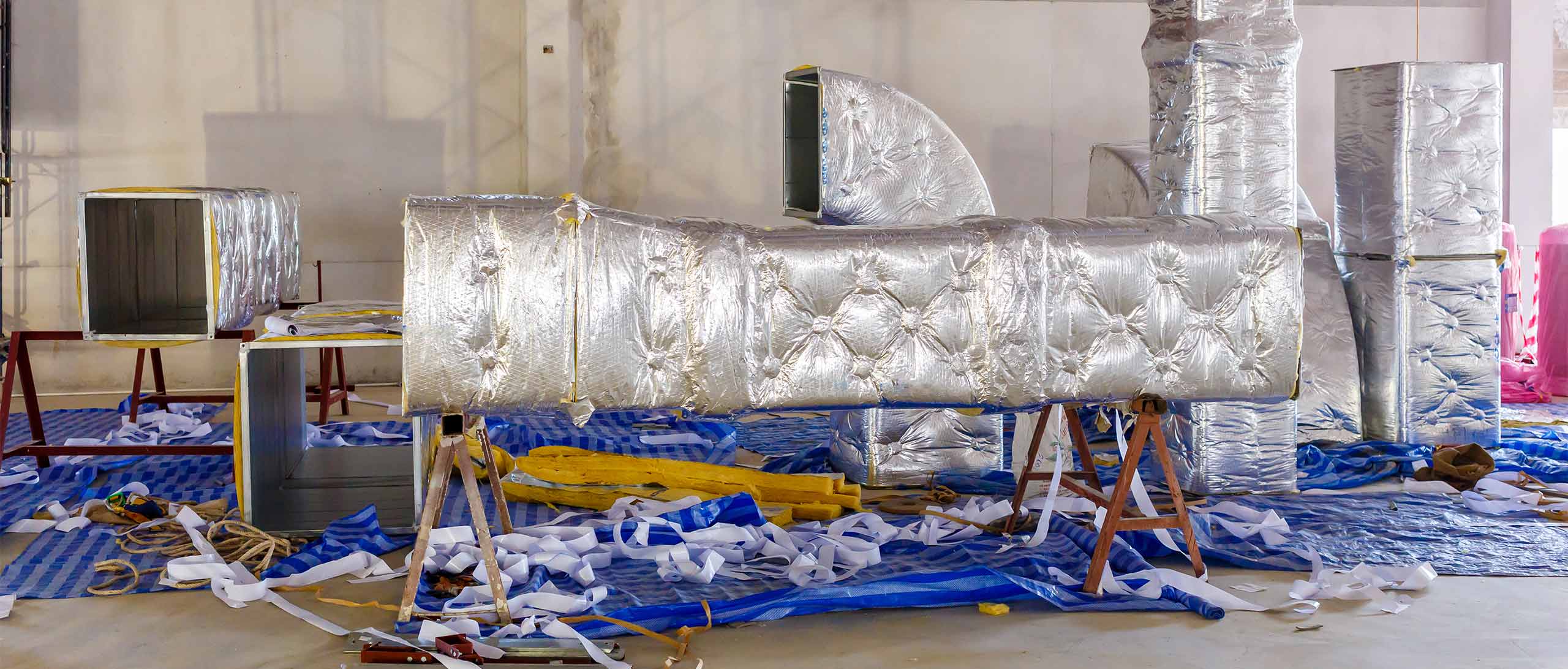 Duct Work Noise
If you have air-conditioning and heating vents that are shared with other rooms in a building, chances are you will have shared noises with other rooms in a building. There are two ways that these sounds and noises can make it into your ductwork. 
The first is that your ductwork is acting like a conduit for sound and noises. The noise from one space is traveling up, in, and down the duct like a pipeline for sound transmissions. Kind of the same way the air is traveling through the ductwork. This has to be handled by engineering silencers on the feed duct and return duct. Our faced Quiet Fiber (QF-2) is perfect for lining custom silencer assemblies. These silencers act like mufflers for sound and noise that travel within the airstream of HVAC ducts. 
The second way is that your ductwork may be routed through a room or area that has noise in it. When this happens your ductwork can easily allow sound to radiate through the outside of the duct (especially if it's flexible ductwork) and penetrate into the inside of the duct. This results in sound being sent down the airstream and into the connected spaces. To prevent this Acoustiblok (Blok16) can be wrapped around the ductwork, creating a sonic barrier that prevents sound transmission into the ductwork. 
If the only thing you want coming out of your ductwork is air and not noise from another space, Acoustiblok has the materials to make it happen. Please contact us with your HVAC plan and we will connect you to an HVAC noise specialist.