C2C Gas Compressor Enclosure Project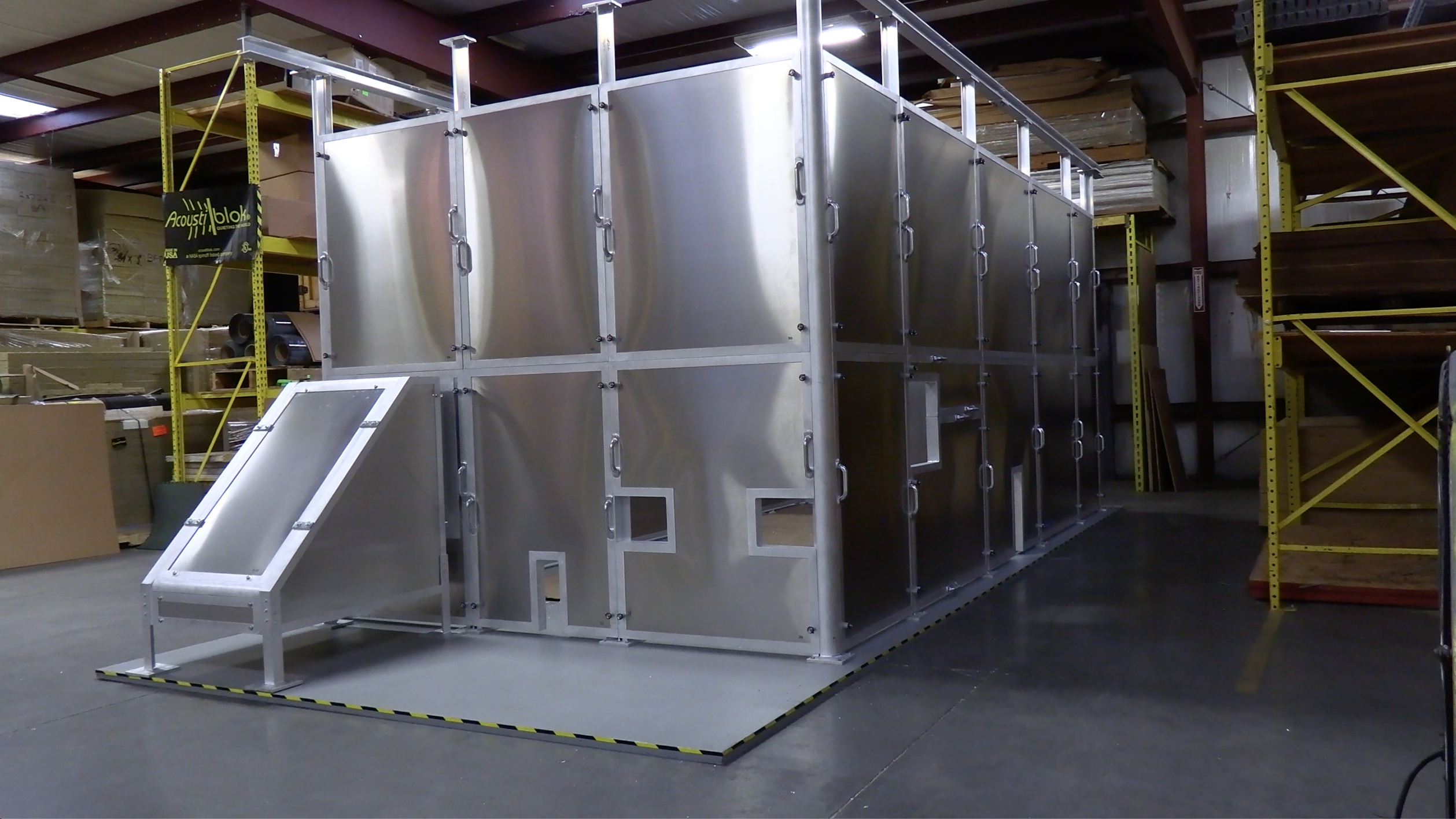 Natural Gas Compressor Enclosure Project
Natural Gas Compressor System – Noise Enclosure
C2C Natural Gas Compressor Enclosure – Acoustiblok was contacted for help developing a solution to the noise that would be generated by two natural gas compressors that were due for on-site installation.  The client wanted to add a noise enclosure to the system at the time of installation to avoid any noise complaints from the surrounding neighbors.
Using the specifications for the gas compressor and the slab upon which it would sit, our CAD engineer worked with the client to design two custom noise enclosures.  These enclosures were made using our patented All Weather Sound Panels® (AWSP) and a support framework, which were both constructed using aircraft grade aluminum.
Each of the enclosures were assembled in house to verify fit and finish prior to shipping.
Above we have 3D CAD images showing a view of the front and back of the enclosure.
Below we have a 3D exploding-view clip of the enclosure.
The Enclosure was Assembled In-House Prior to Shipping to Verify Fit and Finish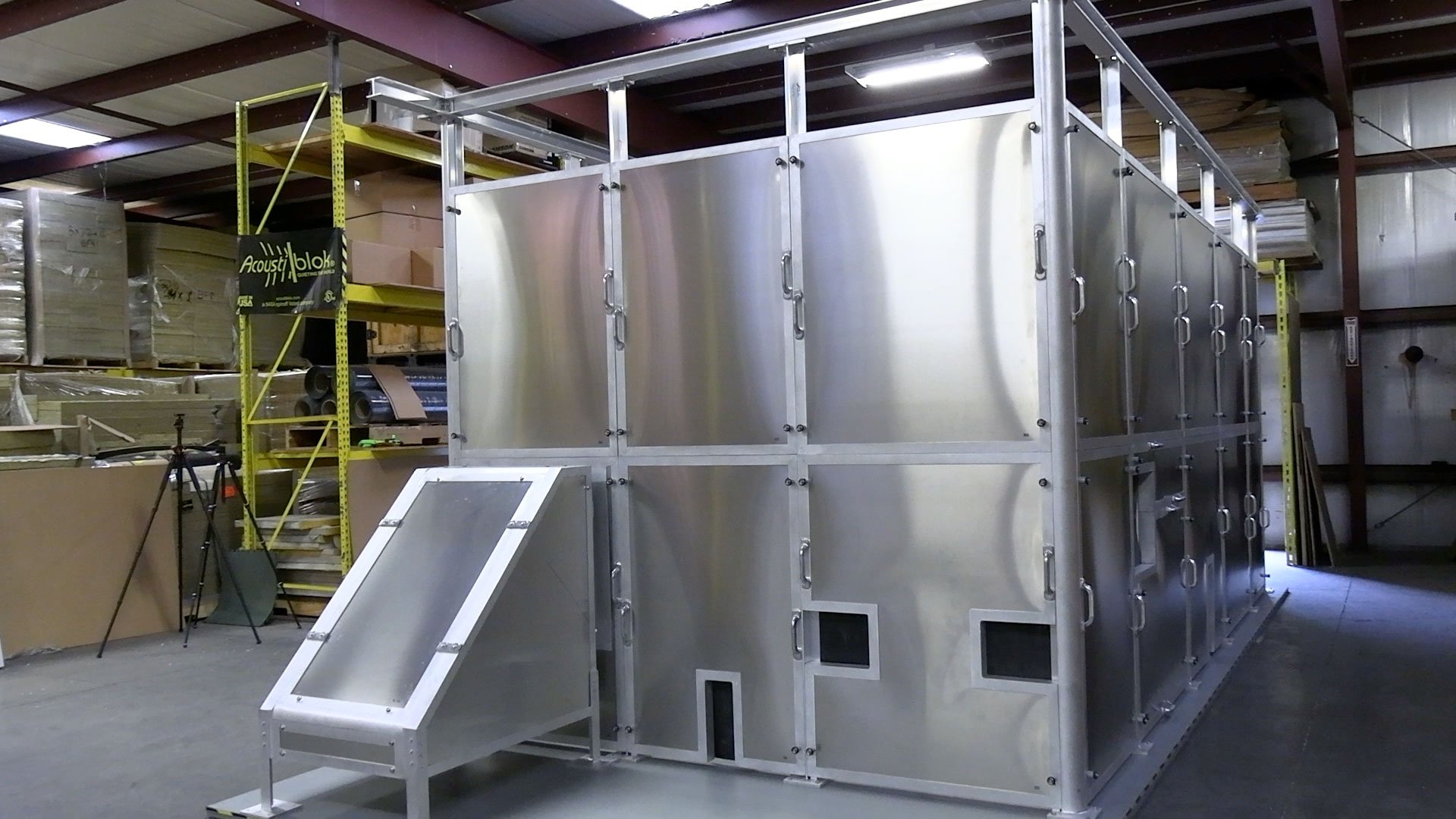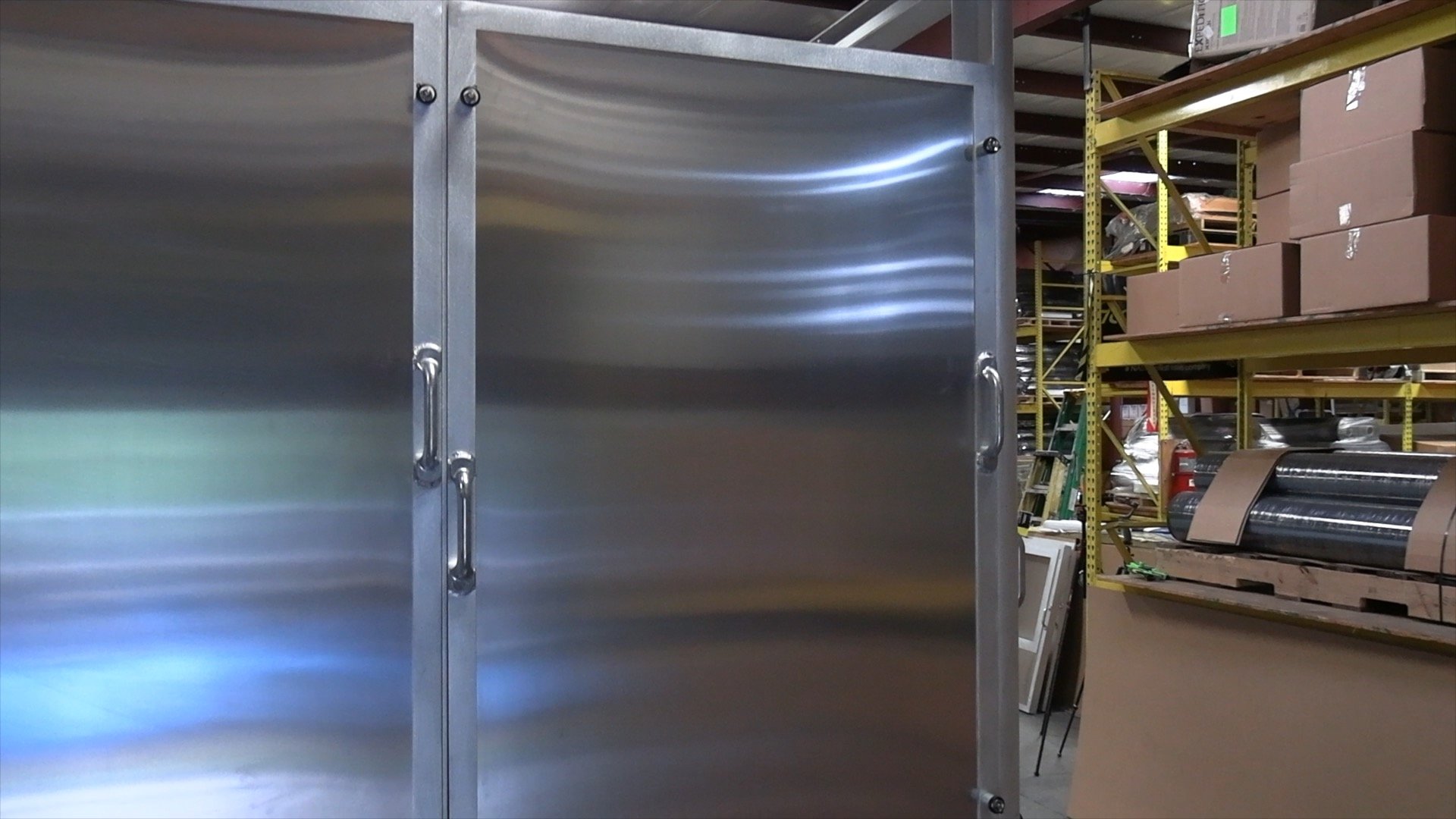 Enclosure Installed Around Gas Compressor Equipment