Traffic Noise Barrier Fencing
AcoustiFence Noise Barrier Project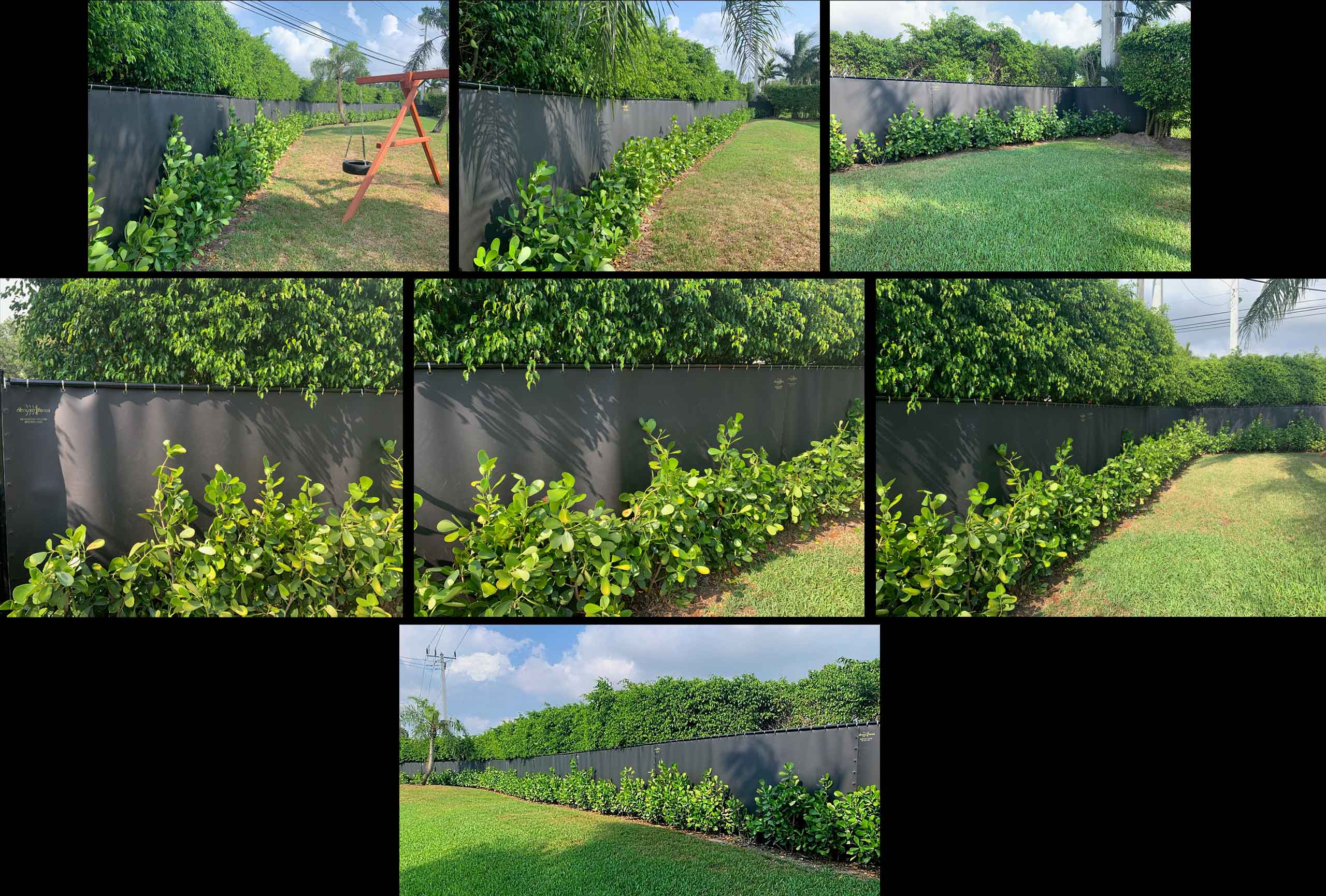 Traffic Noise Barrier Fencing – Noise pollution is almost everywhere even in the suburban town of Davie, Florida.
Terry, a resident there said, "As a homeowner that lives on a busy corner, I wanted to reduce traffic noise from two streets behind our backyard. So, I worked with Acoustiblok to come up with a solution to utilize their amazing patented Acoustifence."
"I installed the Acoustifence myself onto the existing chain-link fence. After the Acoustifence installation, the traffic noise was cut nearly in half, which has made a huge difference for us getting the peace and quiet we deserve when we are poolside or lounging in the Tiki Hut. In addition to the reduced noise, we also have complete privacy; nobody can see us anymore."
"I would highly recommend Acoustifence."
Acoustifence has a unique characteristic that sets it apart from other non-structural sound barriers when dealing with very low frequencies such as vehicular noise; in frequencies of 50 Hz and below, the heavy limp Acoustifence material actually begins to vibrate from low frequency sound waves. In essence, it is transforming these low frequency sound waves into mechanical movement and internal friction energy.
Laboratory tests indicate that this transformation process reduces these low frequencies from penetrating Acoustifence by up to 60 percent relative to the human ear. Acoustifence is made and sourced in the USA, enviro-friendly, UV-resistant, and 100% recyclable. Only1/8-inch thin, Acoustifence material is so remarkable it was recently awarded a US patent, and just tested at Hurricane Engineering/Test Lab to withstand up to a 200-mph wind load. (Acoustifence is a barium-free propriety formula of Acoustiblok Inc.)