Home Theater Sound Control
Acoustiblok® Home Theater Project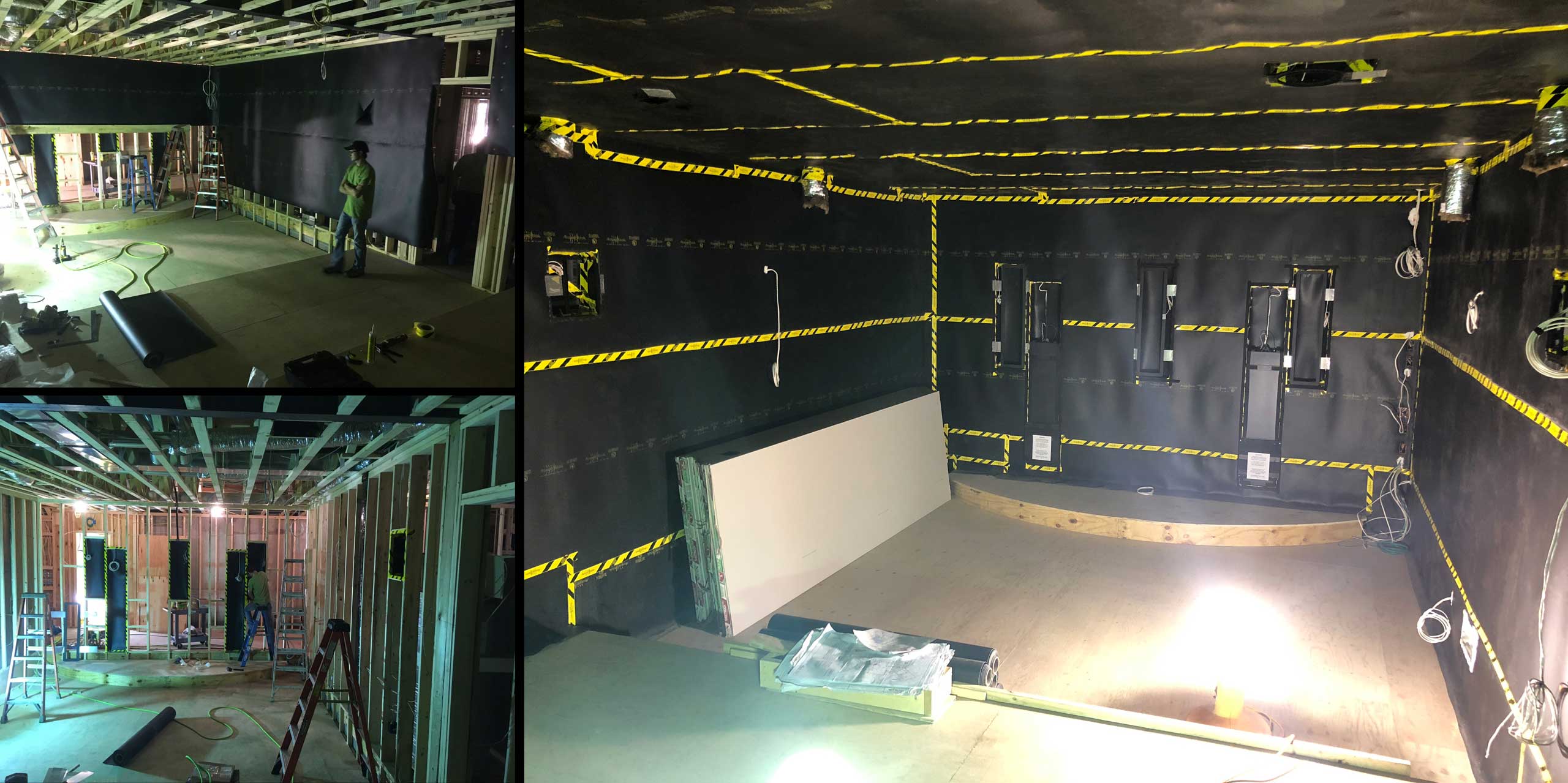 Acoustiblok was contacted by a company that specializes in providing a high end audio and video experience for its clients, to help with the sound control for this home theater project.
Special attention was paid to double insulate the studs which would hold the "behind screen" speakers and sub-woofers, as well as the satellite speakers for the home theater, as seen in these construction images.
AcoustiPutty Acoustical Sealant Pads were used to wrap the penetrations from electrical boxes and HVAC runs to seal off any small air gaps.
The entire room was then covered in Acoustiblok including the walls, ceiling and floor.
Drywall and flooring were then installed on top of the Acoustiblok materials to complete the job. The final result was a home theater that did not bother anyone else in the house and no neighbors have complained or even mentioned the noise.
To see time lapse videos of the installation process, click one of the links below. The first link is to a 3 minute time-lapse video of the installation process while the second link is to a 9 minute time-lapse video of the installation process with commentary from the folks at Digital Horizons discussing the installation process.
Time Lapse Installation Video with Process Commentary
If you have a home theater project and would like to ensure that the noise from the theater is not bothering your family or neighbors, give us a call and talk to one of our noise abatement specialists to develop a solution that meets your needs.