C2C Mayekawa Compound Compressor Enclosure Project

C2C Mayekawa Compound Compressor Enclosure Project
C2C Mayekawa Compressor Enclosure – Acoustiblok was contacted by plant manager Mike Rash, looking for a solution to the noise that was generated by some large industrial equipment.
The equipment creating the noise problem was a Mayekawa (Mycom) 4032 Compound Compressor.  This unit was in turn part of an Ammonia Application Compressor System that was being deployed to a job-site in Salalah, Sultanate, Oman.
We were provided with the specifications for the Mayekawa Compressor itself as well as the Ammonia Application Compressor System.  Based on these specifications, our CAD Engineer designed an enclosure using our patented All Weather Sound Panels (AWSP) that included custom cutouts for various pipes and conduits.  The design also called for our quick-release connection pins, which allow easy access to the interior of the enclosure for any maintenance or operational needs.
Once the design for the enclosure was approved, the framework structural components and each of the custom panels were built to exacting specifications within very tight tolerances.  The client sampled the color of the piping and conduits of the system and then, prior to their assembly around the compressor component of the Ammonia Application Compressor System, the enclosure components and panels were powder coated to match that color.
Once the enclosure was built around the Mayekawa 4032 Compound Compressor, the entire Ammonia Application Compressor System was shipped as one complete unit including the noise enclosure, to Oman for immediate on-site deployment.
Compound Compressor Before Enclosure Installation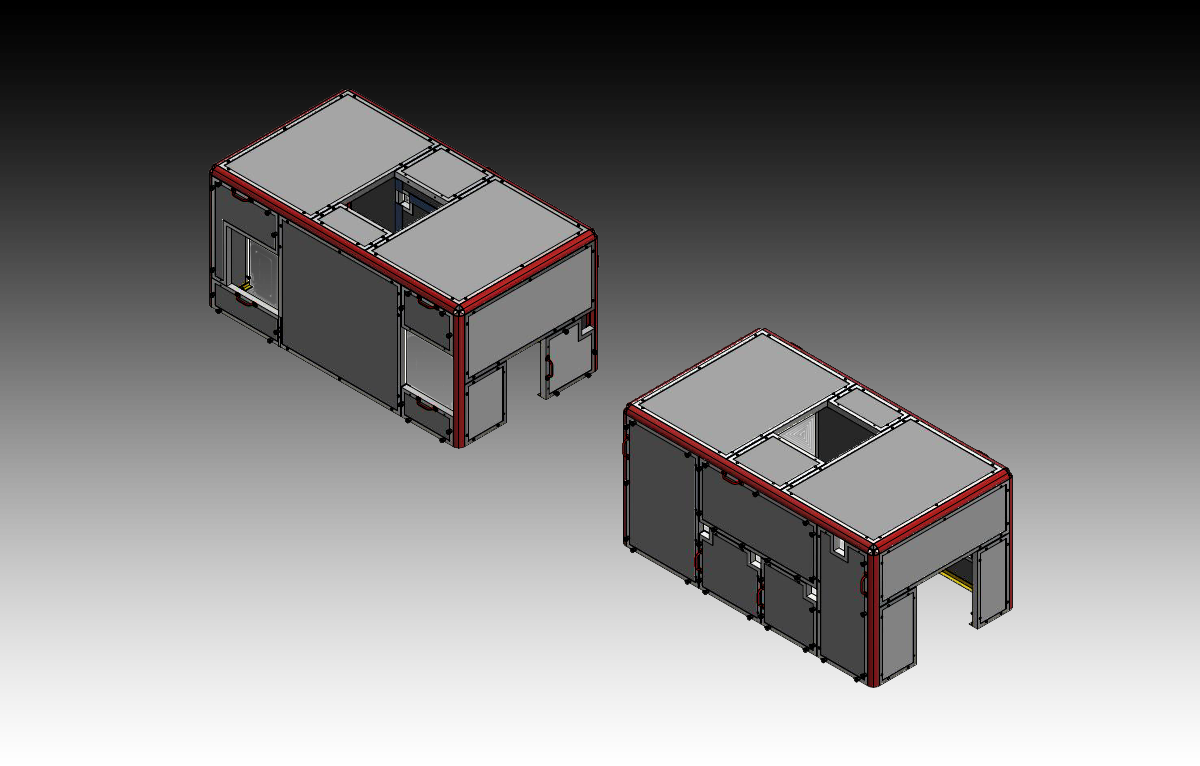 Above we have 3D CAD images showing a view of the front and back of the enclosure.
Below we have a 3D exploding-view clip of the enclosure.
Enclosure Installed Around Compound Compressor