Hard Science Home Theater
Acoustiblok® Home Theater Noise Reduction Project
As a company, Acoustiblok is one of the few that backs its claims with hard science. Their website is filled with useful information including predicted results using various construction methods including resilient channels and double walls. Without this information, choosing one technique over another would be extremely difficult, as "trial and error" is not an option in construction.
As a product, we have found Acoustiblok to be very effective. Our storefront is on a major road, and our theater room had a thin wall with a door and window. Road noise made the room unusable, with both midrange car noise and the occasional low frequency truck sound. After installing a false wall inside that wall, using Acoustiblok, the room is essentially silent. Furthermore, since we built the wall in stages, we can say that the before Acoustiblok wall was not nearly as effective as the one after installation. The actual installation of the product does take two people, but is otherwise quick and easy!
Sean Tretiak
Home Theater Doctor
Do you have a similar need? Contact us today!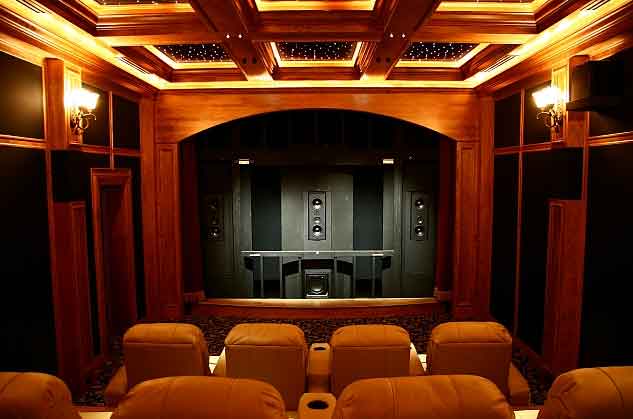 Hard Science Home Theater