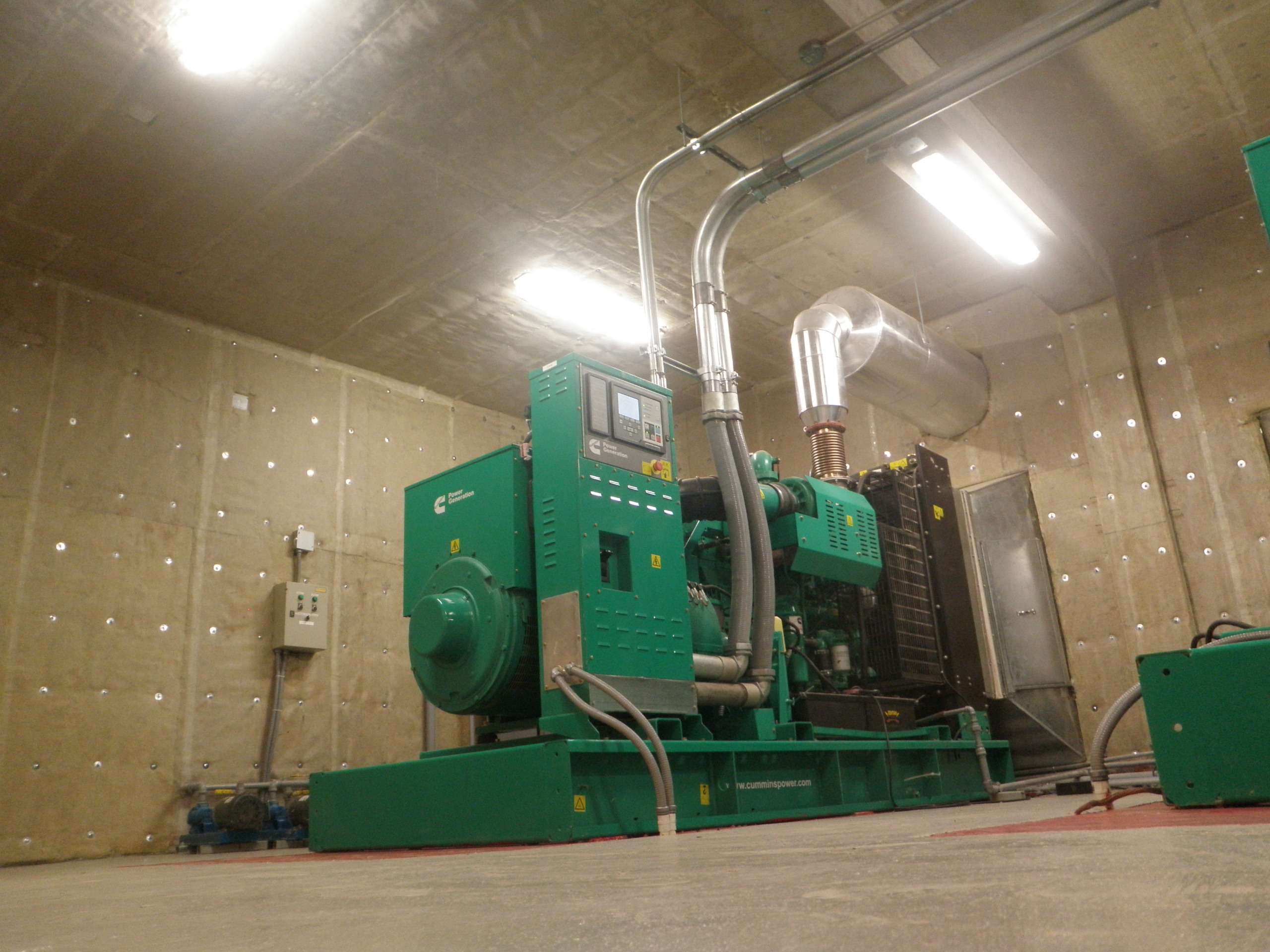 Generator Noise – Commercial
Let's face it; generator noise is a reality any way you look at it. Now, when you place a generator in between two houses or next to any type of wall, it gets a lot worse. Fences, bushes, & louvered walls are par for the course if you talk to most builders or property managers. The problem is that none of these things work if you want to reduce the noise level radiating from a generator. 
The answer to generator noise are the Acoustiblok All Weather Sound Panels, (AWSP).  AWSP's are not just your run of the mill barrier. AWSP's are a hybrid. They are comprised of several layers of very different types of materials to give you the best of both worlds. They have filtering materials, absorption materials, and blocking materials in terms of attenuating noise. They are a mere 2" thick and can be any size shaped in a square or rectangle. AWSP's can be erected into a fence in most cases to audibly and visually conceal your noisy generator. Typically a 13-18 dB reduction of generator noise is the outcome for AWSP solutions (results will vary based on variables of the site).
GENERAC generation systems offer a specific Acoustiblok AWSP package (for some of their more popular models when you need the extra hush, hush.) 
If you need a more economical solution, Acoustifence (AF-6) is the ticket. Acoustifence is an amazingly simple product. Acoustifence is a UV tolerant, flexible, mold resistant, ¼" thick material that has an STC 28.  It is used to block unwanted noise levels from reaching a particular point of complaints. All you need is a chain link fence and you are off and running. Acoustifence can have mounting grommets placed in the leading edges so you can strap it directly to your fence structure, (please reference our installation guidelines for specifics). Acoustifence is easy to disguise using our "landscapes" add on or by strategically placing some foliage in front of your Acoustifence. Please feel free to contact us directly to speak with a generator noise specialist.