Quieting La Sirena Generator
QuietFiber® Industrial Generator Room Project

Quieting La Sirena Generator – HIGUEY, Dominican Republic, January 3 – Installation of QuietFiber® noise absorbing material has been completed in the massive generator room of the newly constructed La Sirena superstore in the eastern coastal town of Higuey, Dominican Republic.
QuietFiber, a product of Acoustiblok, Inc. in Tampa, Florida, was installed on the ceiling and walls of the store's industrial power systems room that houses the massive emergency generators necessary to keep power running in this coastal area of the Caribbean, plagued by frequent power outages.
The industrial generators, designed and installed by Santo Domingo-based Edelca, are a staple in this island republic. Carlos Montas, Edelca owner and Acoustiblok representative in the Dominican Republic, used QuietFiber for the first time at the recommendation of acoustical specialist Jay Boland of Acoustiblok, on the La Sirena project. Montas, who has been installing his trademark "industrial art" generator systems – known for their bold colors and clean, modern, high gloss appearance — for more than 20 years, says noise from these generators is a major problem plaguing businesses and residential property owners when the generators are running.
"The noise levels are almost unbearable, so you need to have some level of soundproofing in place when they are running," Montas said. "I always install noise absorbing material wherever I install my generators, and QuietFiber is the best soundproofing product we've ever used."
Montas and his crew were able to easily cut the QuietFiber to fit around electric conduits, and secured the material to the walls and ceiling with standard insulation stick pins.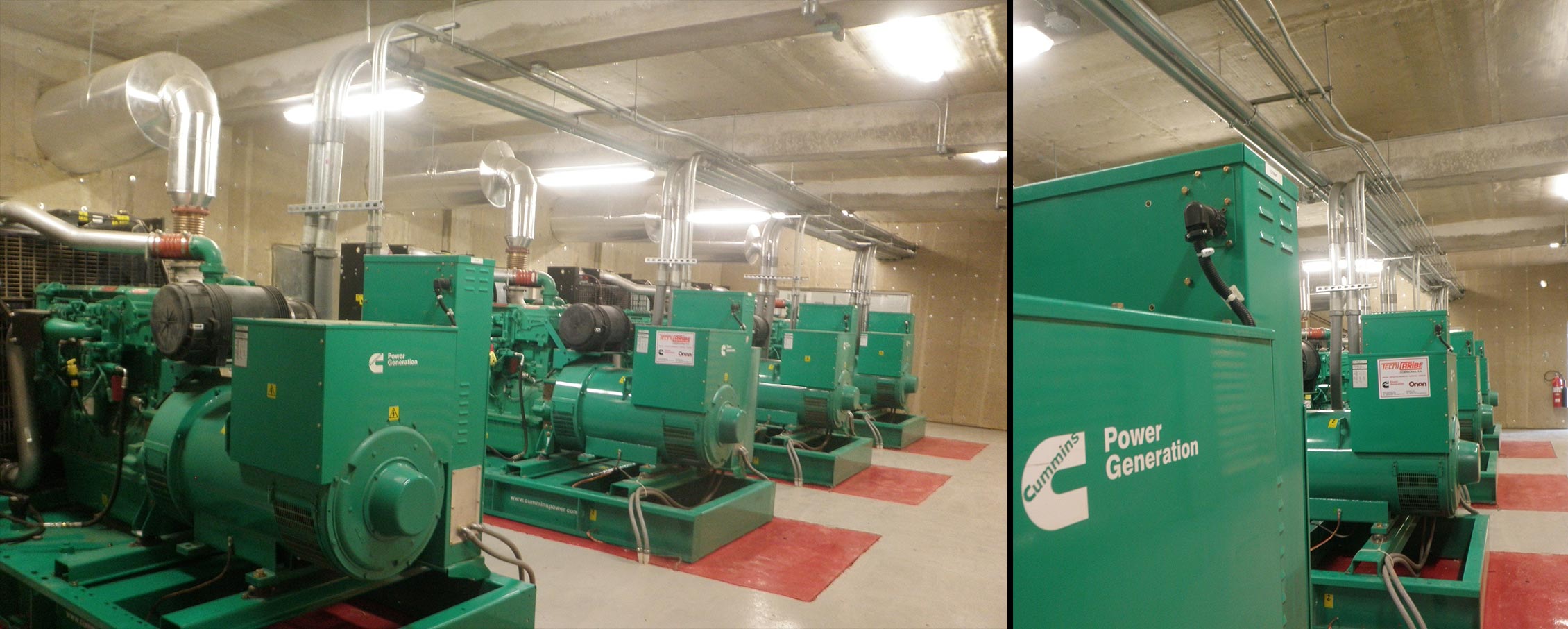 The La Sirena chain of Wal-Mart-size shopping warehouses dotting the eastern coast of the Dominican Republic provide one-stop shopping for locals and tourists. The sound deadening qualities of QuietFiber will help to protect the store's 300-plus employees, and countless tourists and local residents from the high volume industrial noise caused by the generators when they are operating.
"The product is great, more than I had hoped for," Montas said. "We plan on using QuietFiber on all our future projects as well, we're that happy with it."
Lahnie Johnson, president and founder of Acoustiblok, Inc., said that the application of QuietFiber in the La Sirena structure was perfect for addressing the high decibel, reverberant sound emanating from the concrete-walled generator room.
"QuietFiber was designed with this type of environment in mind," Johnson said. "When you're addressing solid surface noise issues, which in this case is the concrete walls, you need a product with proven sound absorption qualities.
Used industrially for reducing noise, QuietFiber is a material designed to absorb the maximum amount of sound (NRC 1.00). Fireproof, totally hydrophobic (will not absorb water or moisture), washable, non-deteriorating, mold and mildew-proof, Acoustiblok offers a lifetime warranty on this product.