Energy Company Noise Barrier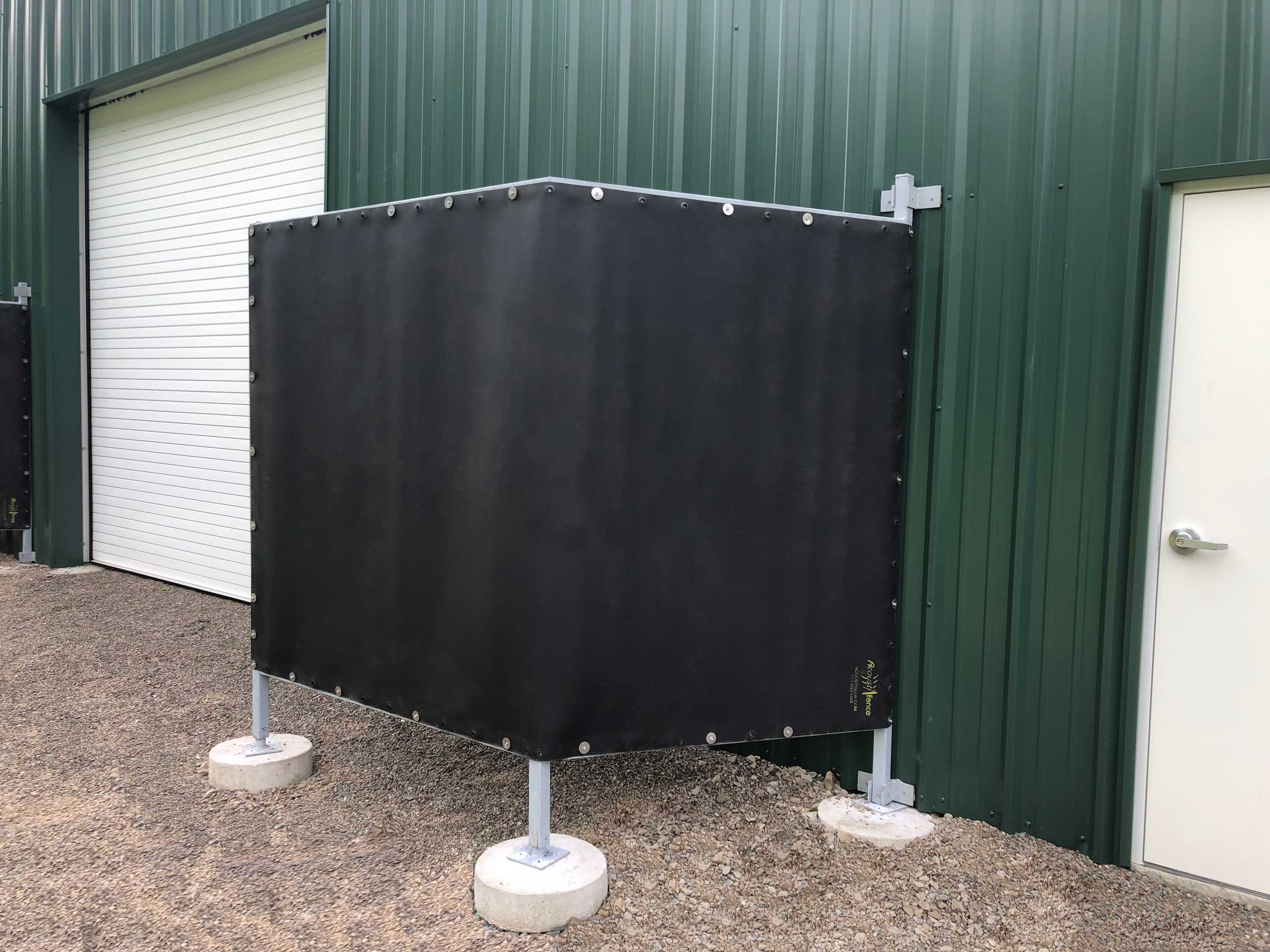 Energy Company Noise Barrier – Acoustiblok was contacted by the facility manager of an energy company in the south west, for help resolving an issue with excessive noise emanating from two louvered doors.  The noise was causing complaints from surrounding neighbors and the facility wanted to alleviate the problem for those neighbors.
The solution involved building a metal framework with concrete footers and then attaching our AcoustiFence® material to the framework, as seen in the images above and below.  This served to greatly reduce the noise problem for the neighbors.
Per facility manager: "Thank you for all the info and support.  I took your curtains and applied them as a louver cover to maintain airflow and lower the sound being produced.  I was able to get a 15dBA reduction near the source.  I am now understanding the difference between sound levels and sound feelings of people."
If you have a problem with noise from your facility bothering your neighbors or causing problems for your employees, give us a call and we can develop a solution tailored to your situation using our various patented products.