Humane Society Noise Reduction
Acoustiblok® Humane Society Facility Noise Reduction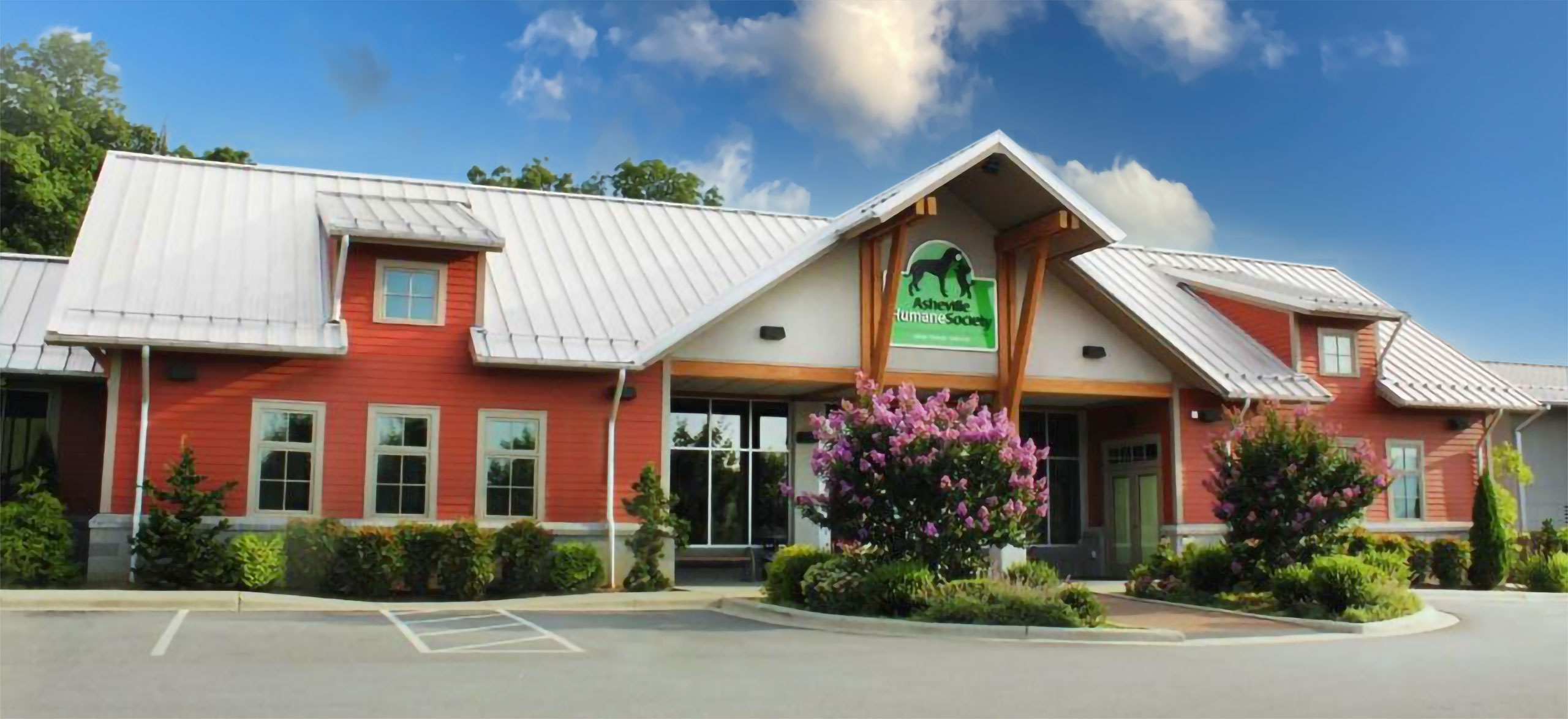 Acoustiblok® "Quiets" Loud Dog Barking with Acoustifence® at Humane Society Facility
Asheville Humane Society Noise Reduction – TAMPA, Fla. The Humane Society in Asheville, North Carolina had a serious noise problem at their facility and with the help of Acoustiblok Inc., a NASA Spinoff listed company, the problem was solved with Acoustiblok's Acoustifence. This cutting edge outdoor acoustic barrier is engineered to reduce noise such as loud barking as well as other types of auditory annoyances.
When the adoption center was built eight years ago, it met and exceeded all the guidelines for an animal sheltering facility. However, over time, an unforeseen design flaw came to their attention; unfortunately, the cat and dog areas, while separate, were very close together. There was no way for cats to escape the noise of barking dogs and no way for dogs to escape the noise of other barking dogs (sound meter readings showed 100-120dB when the dogs were aroused and 75-80dB during normal day activities). This greatly increased the stress level of the animals who were already trying to adapt to a new environment. Excessive noise can cause more undue stress and delay an animal's readiness for a permanent home.
Keeping in line with the organization's mission to maintain a state-of-the-art facility and provide every animal in their care with a life worth living, they contacted Acoustiblok to resolve the noise issue. State standards require that certain materials be used in animal facilities. Asheville Humane Society chose Acoustiblok because Acoustifence met state regulations and they knew installing the flexible outdoor acoustical barrier would greatly minimize the negative effects of continuous barking. Once erected, the cats in the temporary care area were able to play, nap, and do cat things without the constant stressor of barking dogs. Similarly, the dogs in their care are now able to enjoy playtime outside without the often disruptive stimulus from the sight and sound of other unfamiliar dogs.