Solar Inverter Noise Barrier
AcoustiFence Noise Barrier Project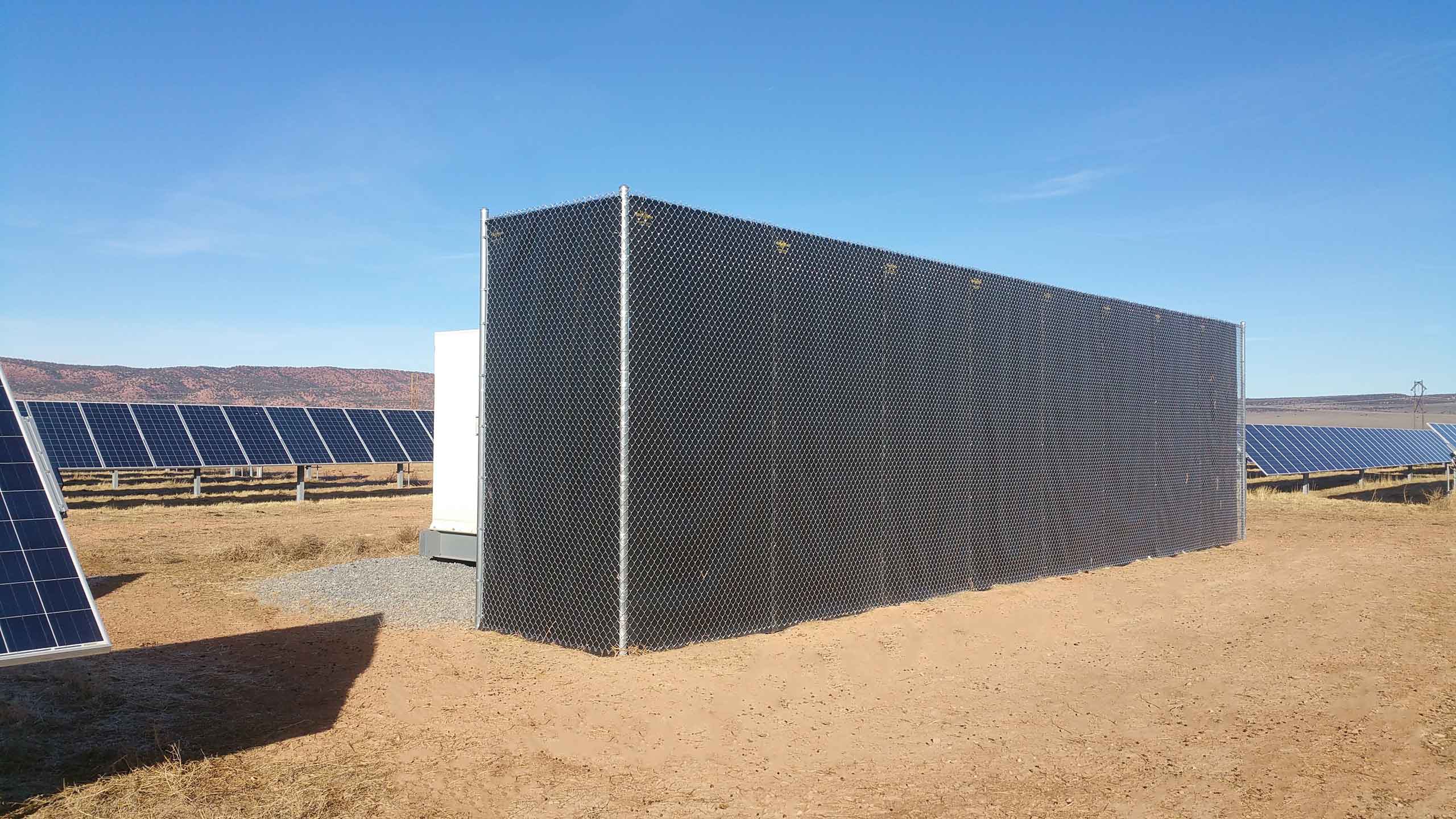 Solar Inverter Noise Barrier – Acoustiblok Inc. was contacted about a noise issue at the Red Hills Renewable Park in Parowan, Utah by Hugh Kuhn with Solar Advisory Services. The park is 630 acres with a capacity of 104MW and is also one of the biggest solar power plants in the country.
Inverters, the part of the system that converts direct current from the solar panels to alternating current, were emitting annoying noise. Neighbors complained, and a solution needed to be found.
Among other things they tried bales of hay, but they were not effective. Hugh then contacted Acoustiblok and they recommended the "industrial Acoustifence," a unique 1/8 inch thick membrane formulated to actually move with sound thus transforming the sound energy into internal inaudible friction energy. The grommeted reinforced edges allow the acoustic fence to be easily attached to a chain-link fence.
Once installed the complaints stopped and the client was thrilled with the results.
If you have a solar system inverter creating a need for noise control, give us a call and talk to one of our noise abatement specialists to develop a solution that meets your needs.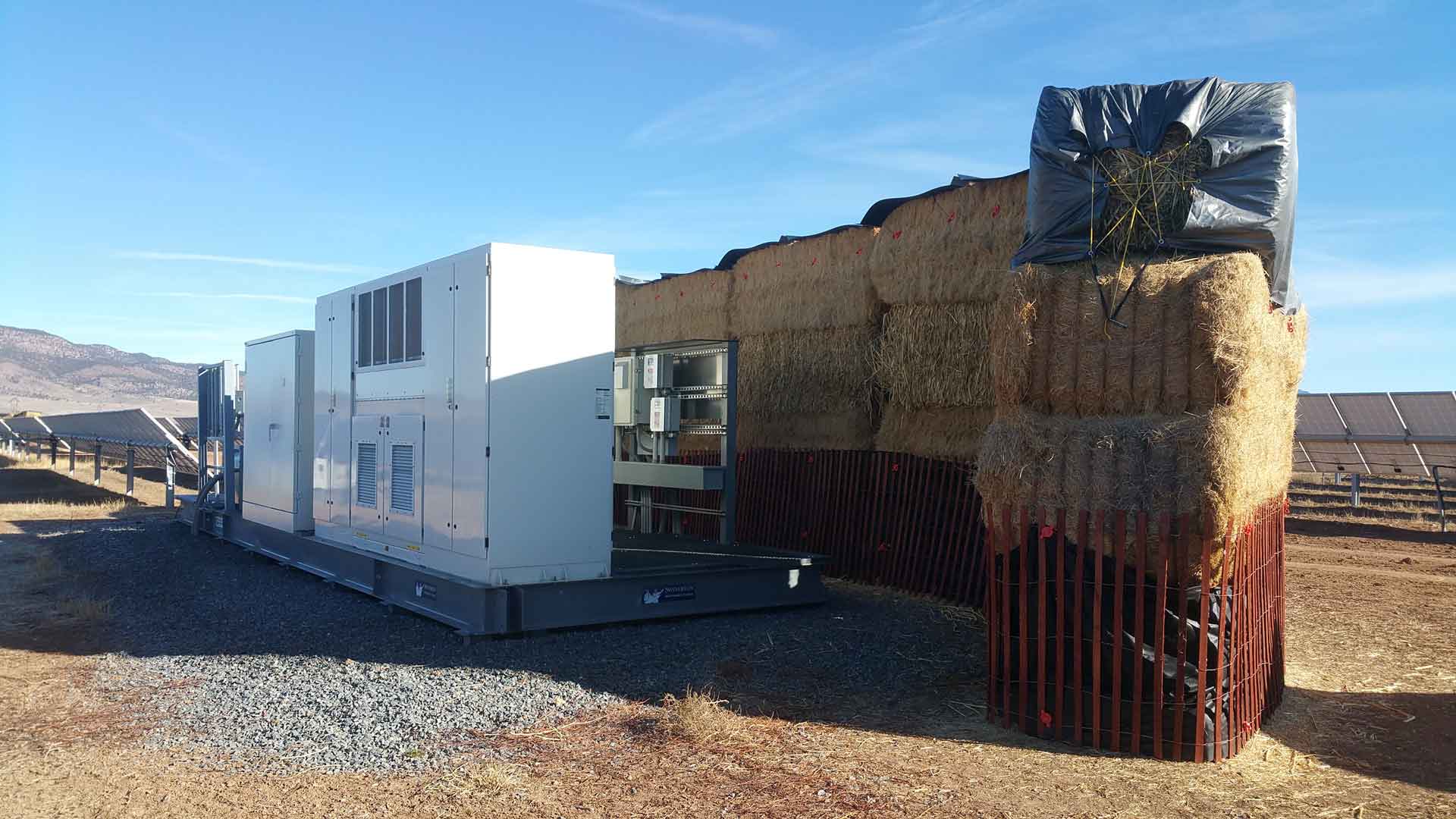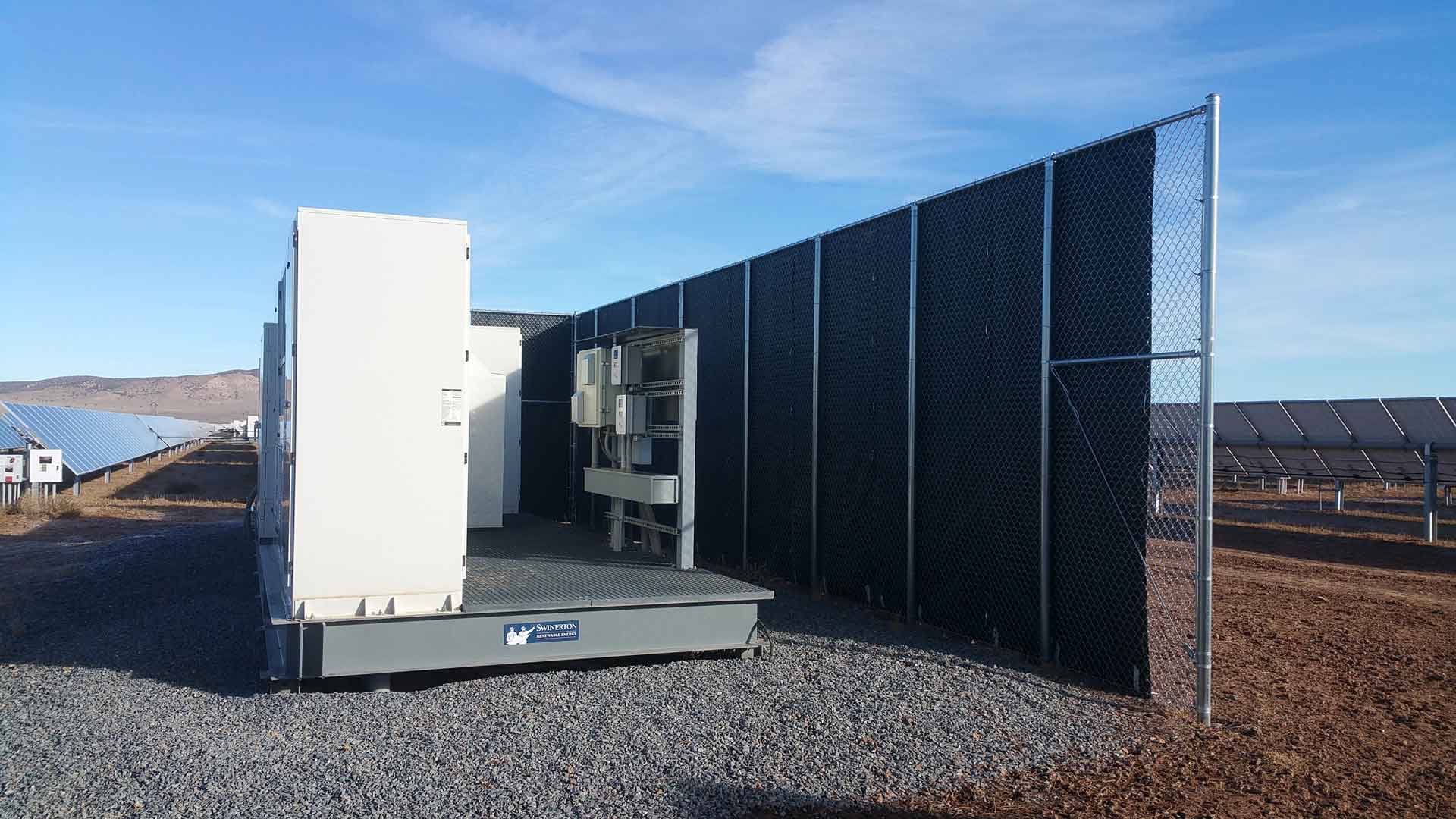 Hay bales were ineffective at blocking the noise from these inverters.
Using Acoustifence solved the noise problem and got the hay back to where it belonged…feeding cows.