AWSP AC Partial Enclosure
AWSP Residential AC Partial Enclosure Project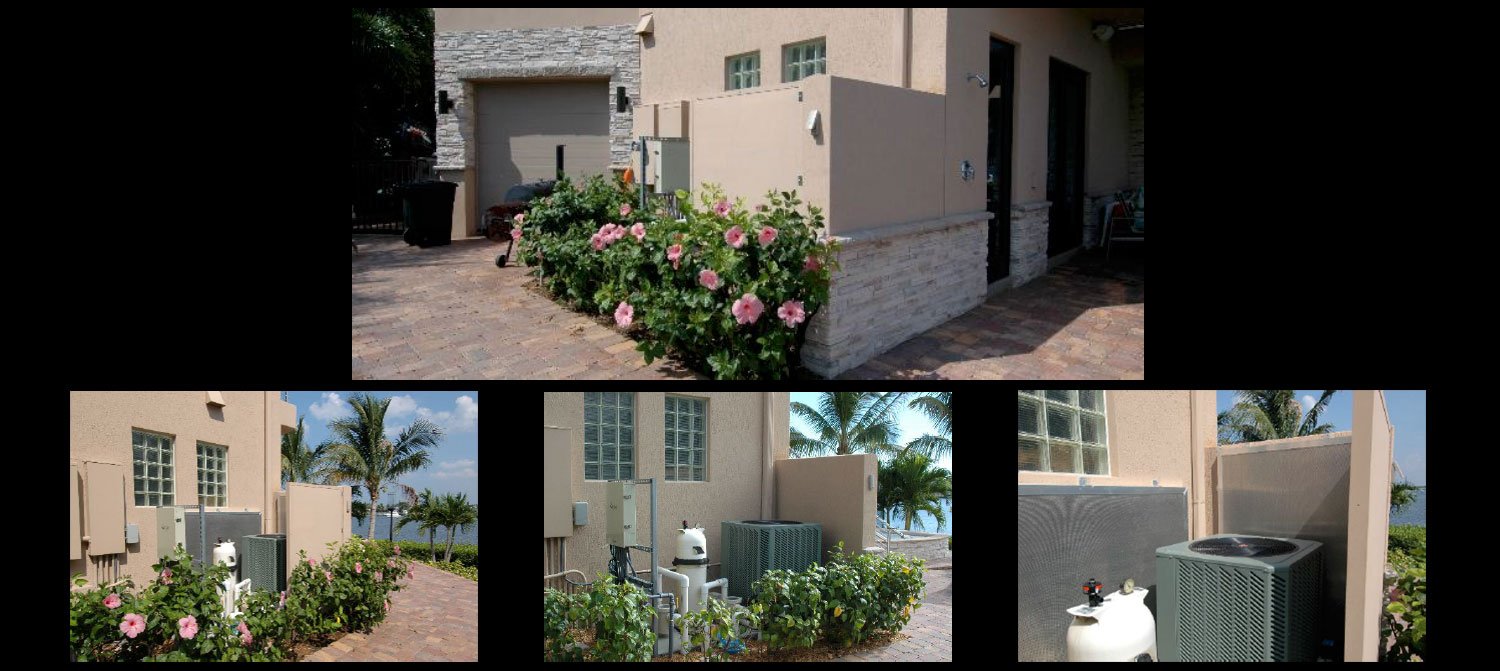 AWSP AC Partial Enclosure – Acoustiblok Inc. was contacted by a customer seeking help to resolve a noise issue with a residential AC Unit. The Acoustiblok representative recommended our All Weather Sound Panels as the primary component of their noise solution.  The All Weather Sound Panels were installed, extending the existing barrier wall in addition to providing an absorption barrier.
The customer had this to say about the solution that was provided: "The panels performed exceptionally well and resolved the noise issue."
If you have a similar problem, give us a call and talk to one of our noise abatement specialists.  They will help you design a custom abatement solution to solve your noise problem and provide you with the peace and quiet you deserve.