Hirsch Elementary School AC Enclosure
AcoustiFence® Elementary School AC Noise Reduction Project
Elementary School AC Enclosure – Acoustiblok Inc. was contacted about a noise issue with wall mounted AC units at Hirsch Elementary School. After speaking with one of our noise abatement specialists, they developed a solution to the problem.
AcoustiFence was used to create a simple enclosure around the units.  Per the customer: "The AcoustiFence was easy to put up, fit perfectly and totally resolved the noise issue."
If you have any issue with noise from wall mounted AC units, give us a call and talk to one of our noise abatement specialists to develop a solution that meets your needs.
Please note: when installing boundaries or barriers like the one in this project, it is imperative that you contact the manufacturer of the equipment to ensure that proper distance requirements are met to allow for sufficient air flow to the equipment.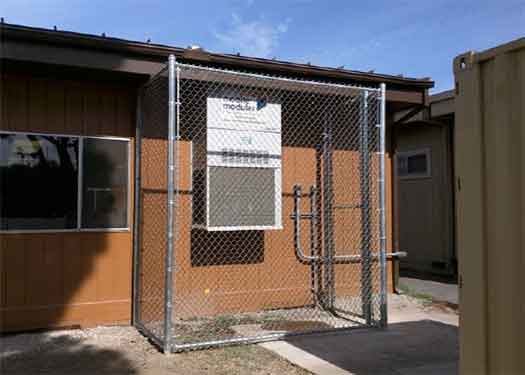 Hirsch Elementary School AC Enclosure