Potters Industries Sound Screen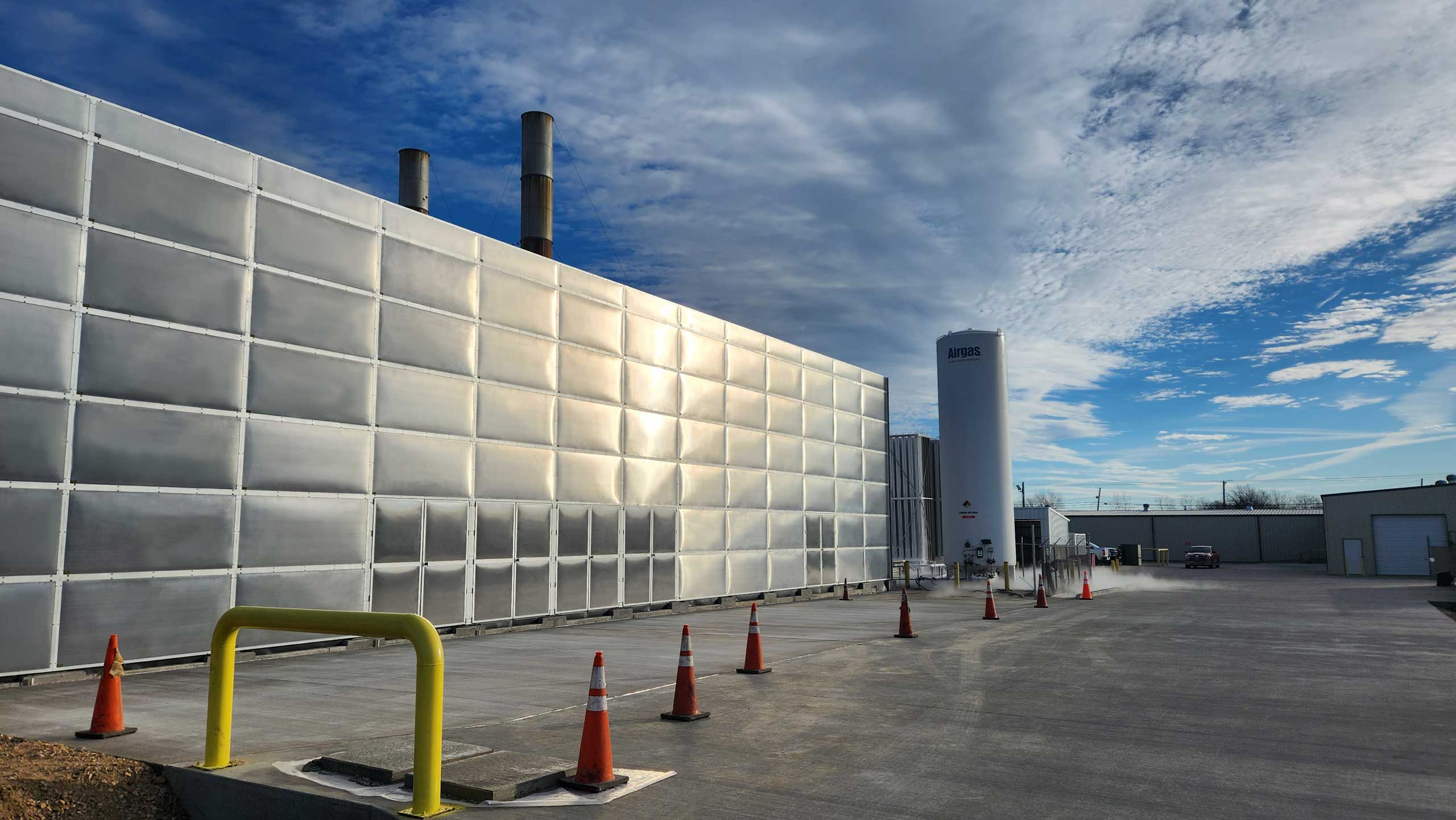 Acoustiblok's All Weather Sound Panels were used to create the Potters Industries sound screen, and this screen encloses the equipment at this industrial facility to prevent the noise from escaping and bothering neighbors.
The equipment on the pad is used in an Oxygen Vacuum Swing Adsorption process which separates oxygen from other gases in the air. It essentially pulls oxygen out of the air and it is the only one in North America.
On a follow up call, the onsite plant engineer said "the panels are holding up great and everyone is flat amazed at the noise reduction they provide."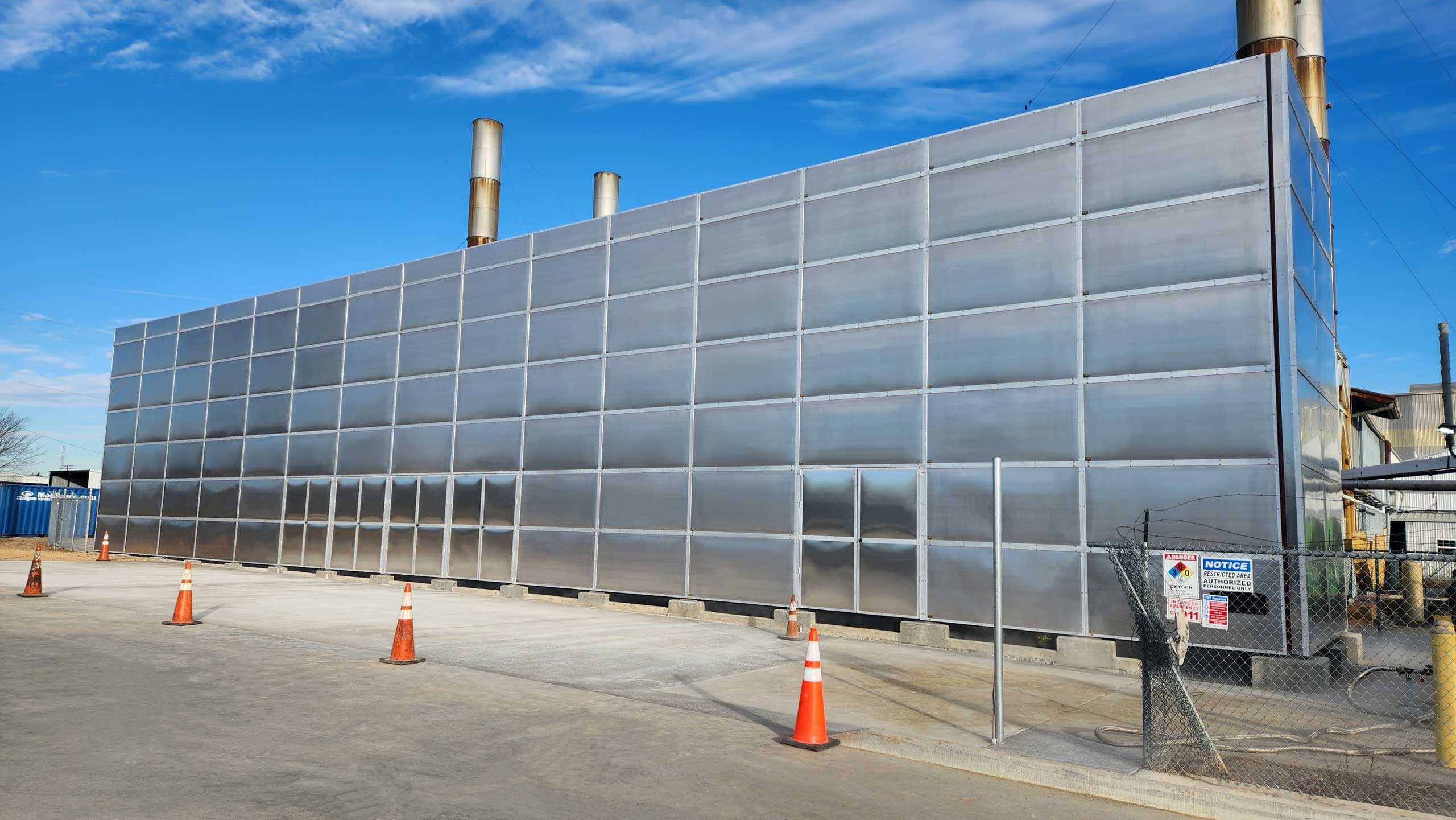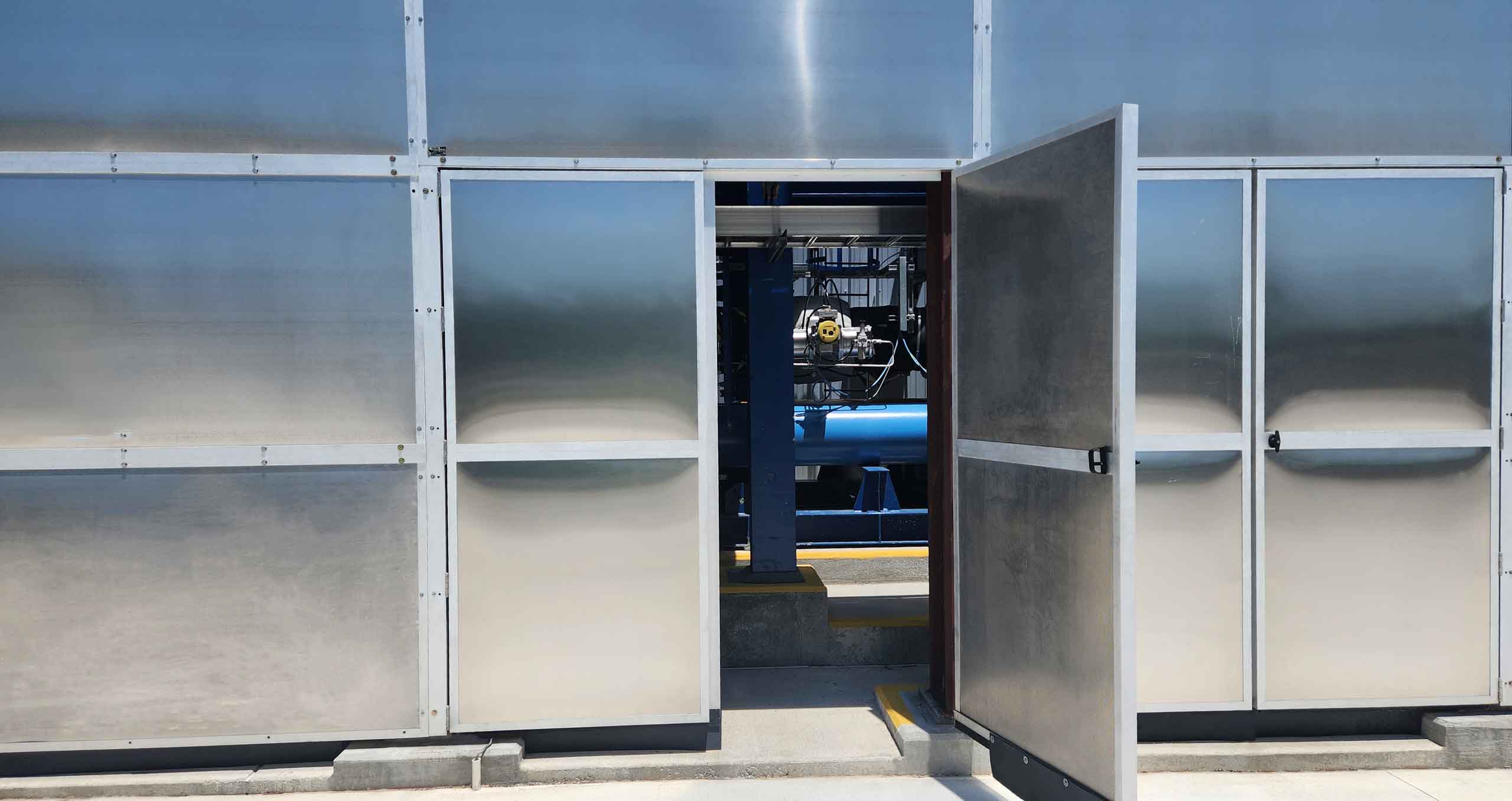 Custom All Weather Sound Panels® were used to create hinged doors which
provide access to the equipment inside.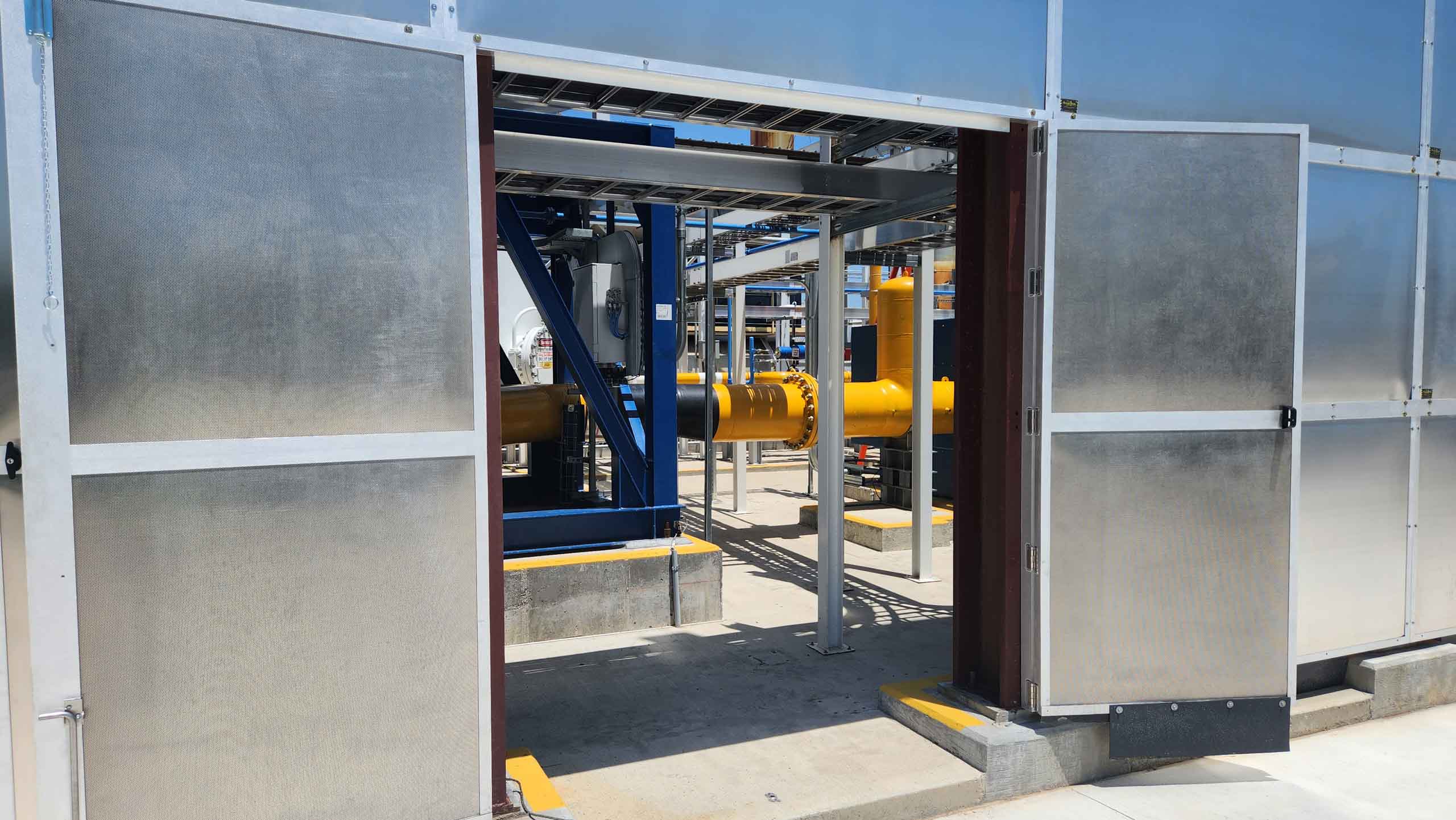 Acoustiblok Soundproofing Material was used to create a skirt which covers the gap at the bottom of the structure and
prevents sound from escaping the barrier.
The facility created a mounting structure for the All Weather Sound Panels®
and the structure uses steel I-beams.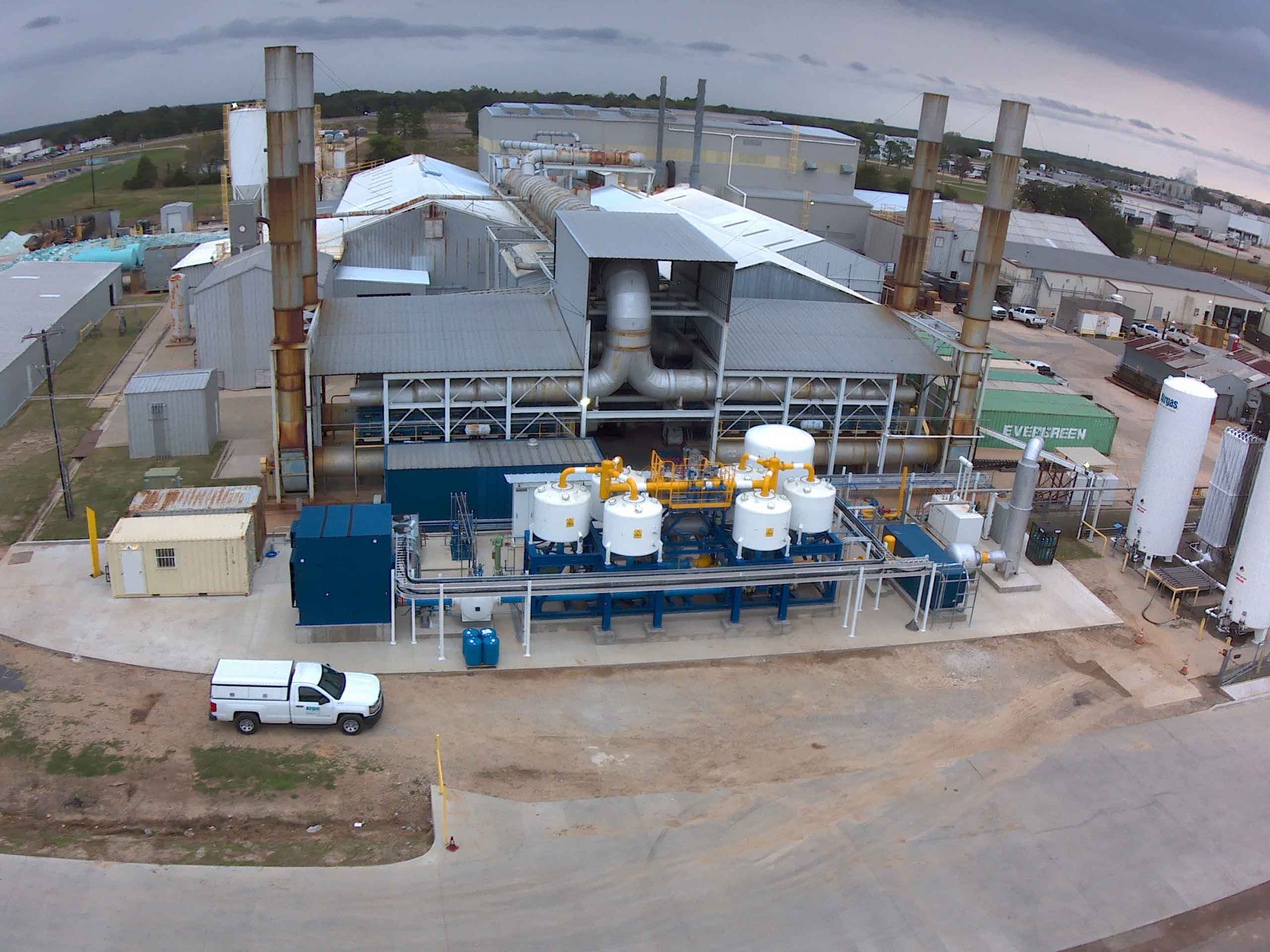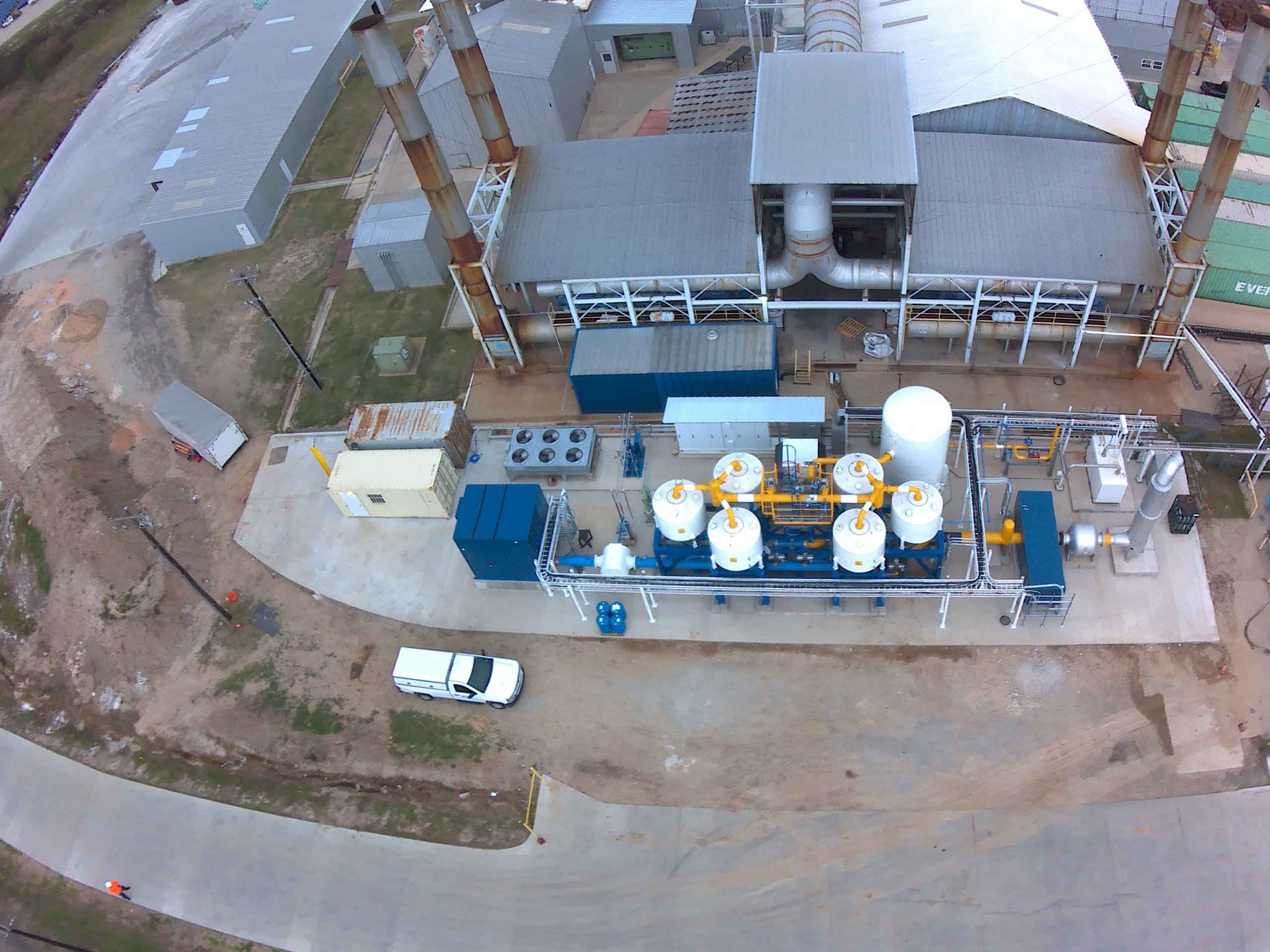 These aerial shots show the oxygen vacuum swing adsorption equipment,
and they were taken before the support structure and sound barrier were constructed.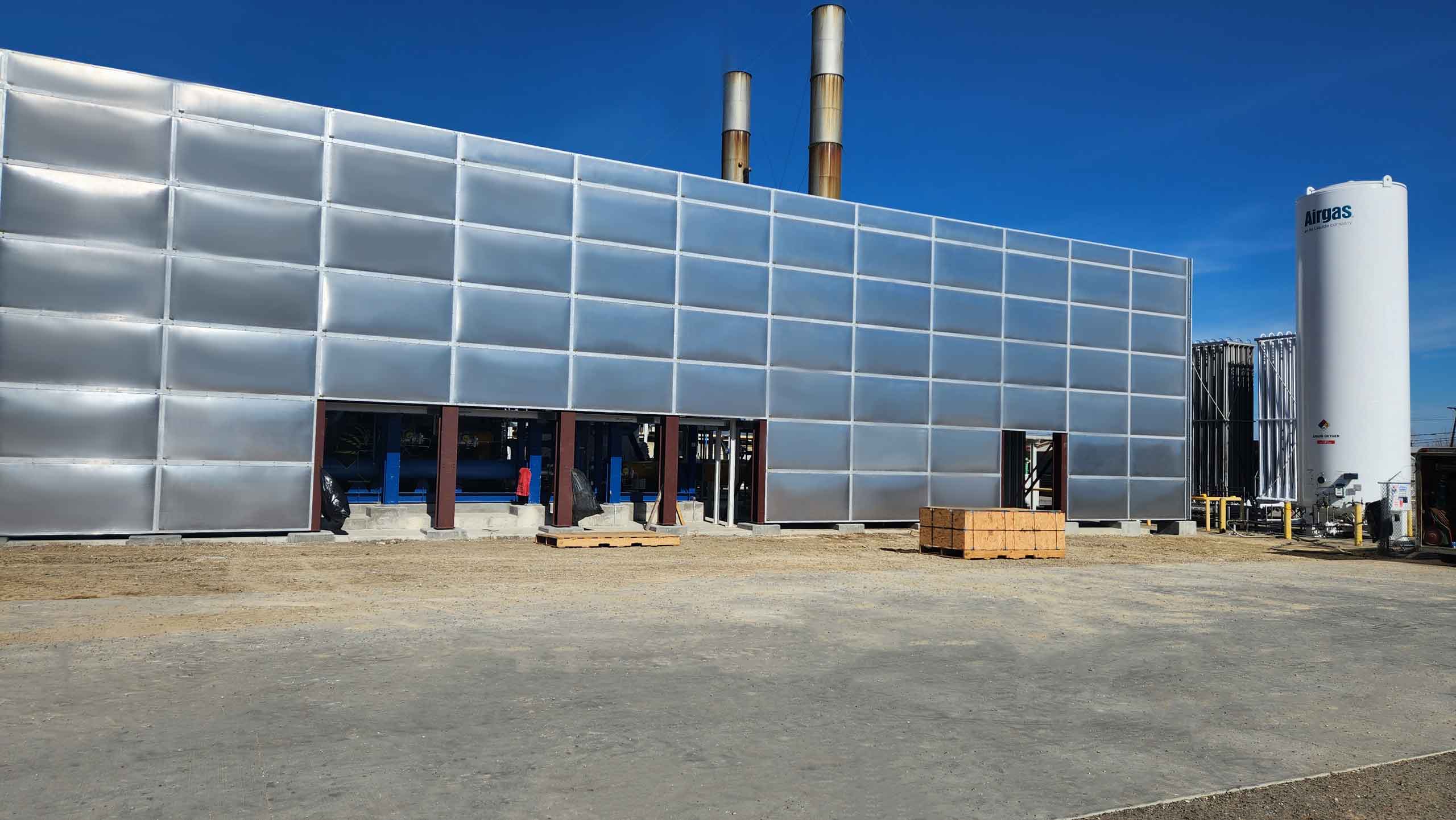 Here is an image taken during construction of the sound barrier but
before the custom access doors were added to the structure.