Rooftop Utility Equipment Enclosure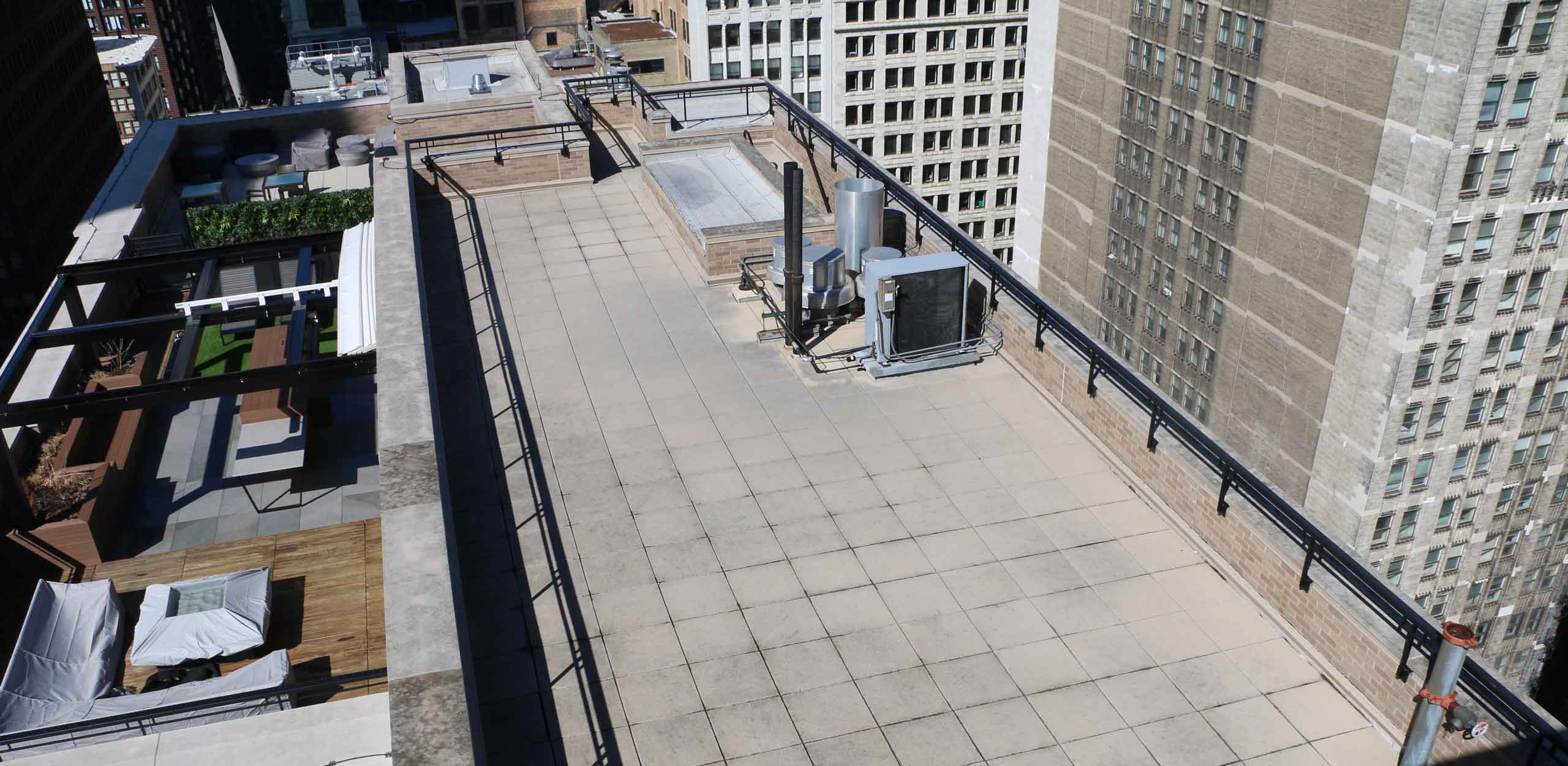 Rooftop Utility Equipment Enclosure – Acoustiblok's AWSP's® were used to dramatically reduce the noise coming from an AC unit and a variety of vents and conduits near a newly renovated dining and lounge area on a private luxury rooftop retreat in Chicago.
The design-build landscaping company hired to carry out the project, first built a wrought iron fence around the equipment and then installed our All Weather Sound Panels inside of the fence.  The custom powder-coated finish was chosen to accentuate the intricate detail work of the wrought iron. The company was very pleased with the remarkable noise reduction, as well as Acoustiblok's design, engineering and installation support.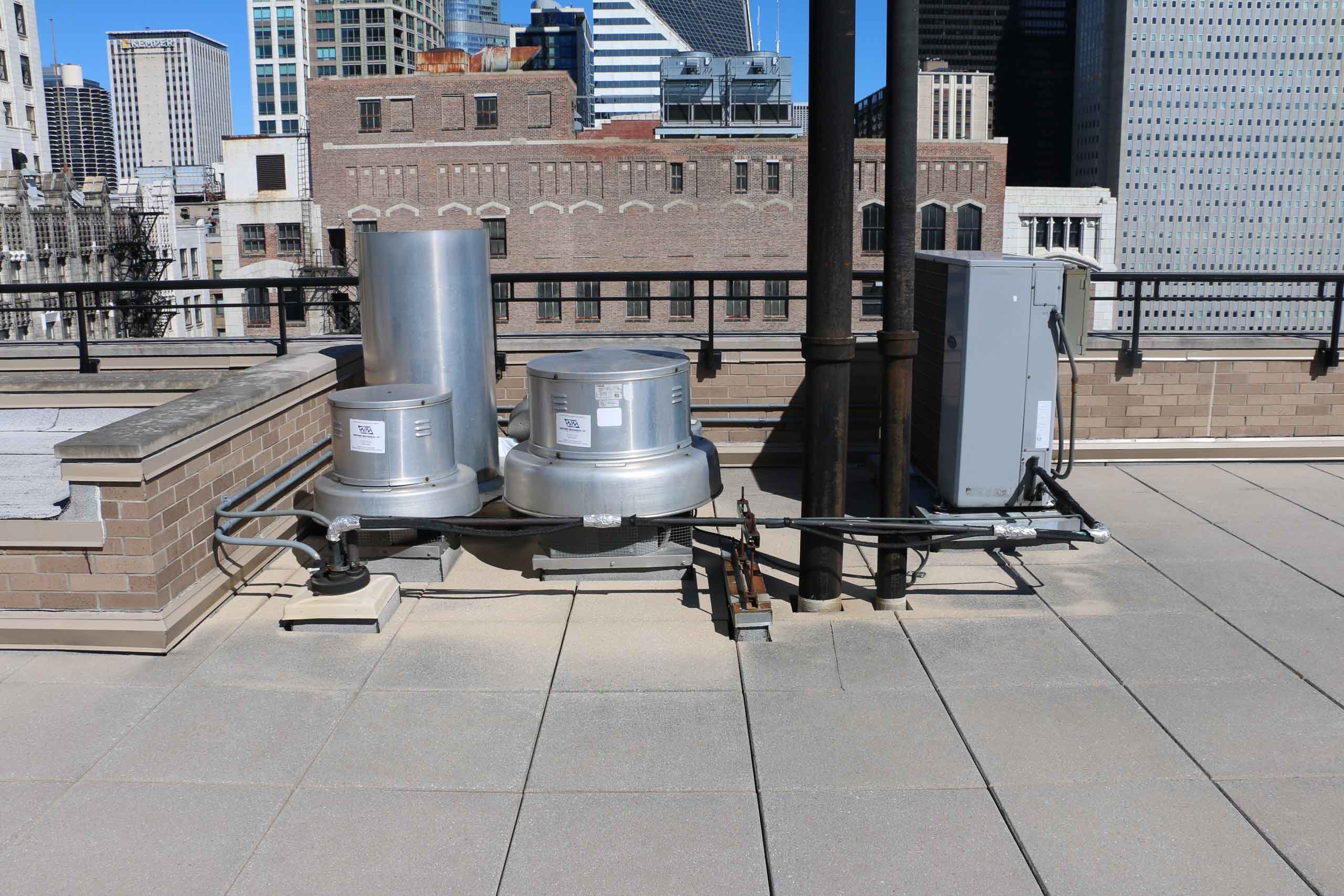 The images in the collage above show the roof after the wrought iron fencing was placed around the equipment to improve appearances.  The images below show the roof with our All Weather Sound Panels placed on the inside of the wrought iron fencing, accentuating its intricate designs using a custom powder-coated finish.