Charleston MHC Noise Enclosure Project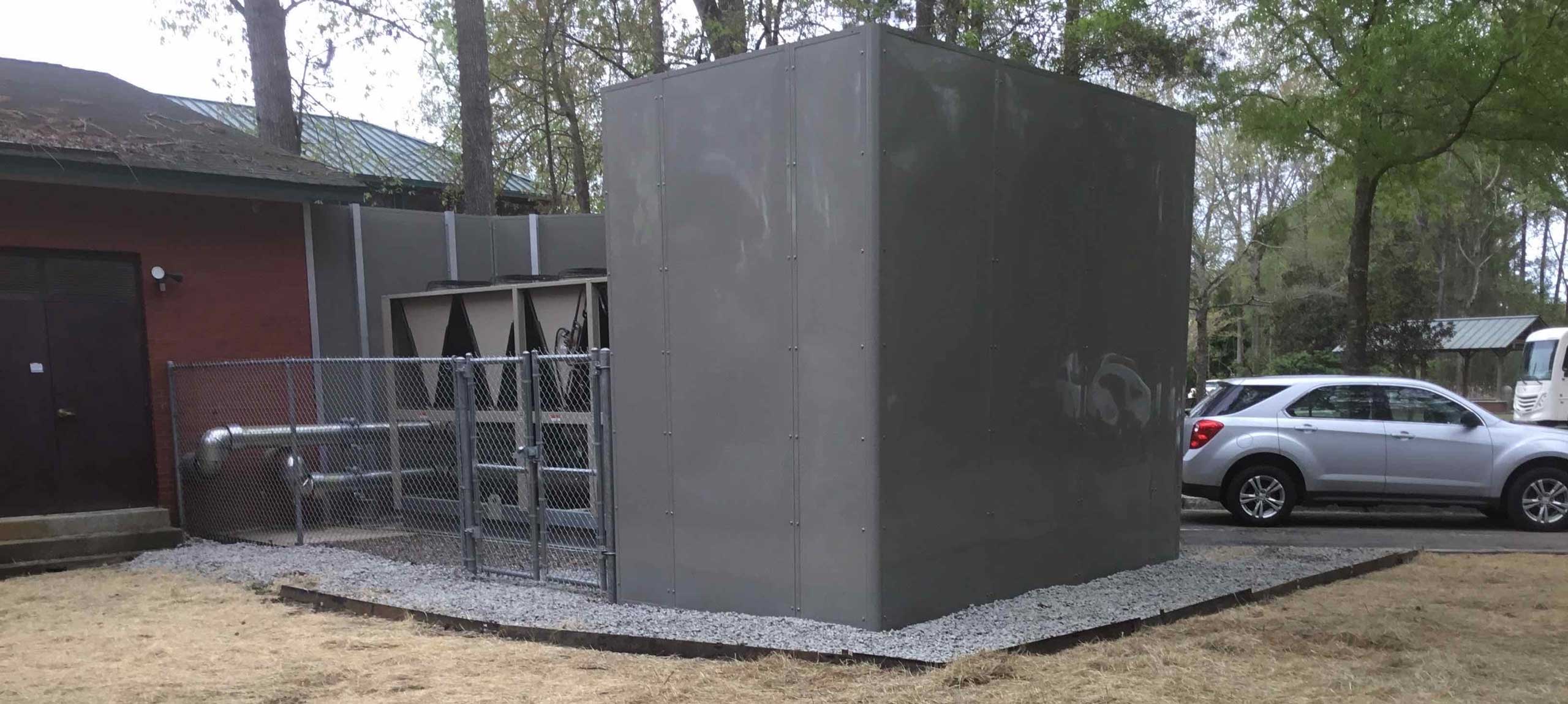 Charleston MHC Noise Enclosure
Charleston MHC Noise Enclosure -Acoustiblok All Weather Sound Panels® were used in the construction of a sound absorbing, barrier screen around a large commercial chiller.  Our aluminum H-Beams were anchored in a concrete footer and the panels were connected to the outside face of the H-Beams.
Per the customer's request the standard aluminum finish panels were powder coated.  Upon completion of the installation the customer remarked that "the noise from the chiller is almost non-existent now."
If you have problems with a loud chiller or any other noise problems, give us a call and we can design a solution for you too.