Adult Education Center Enclosure Project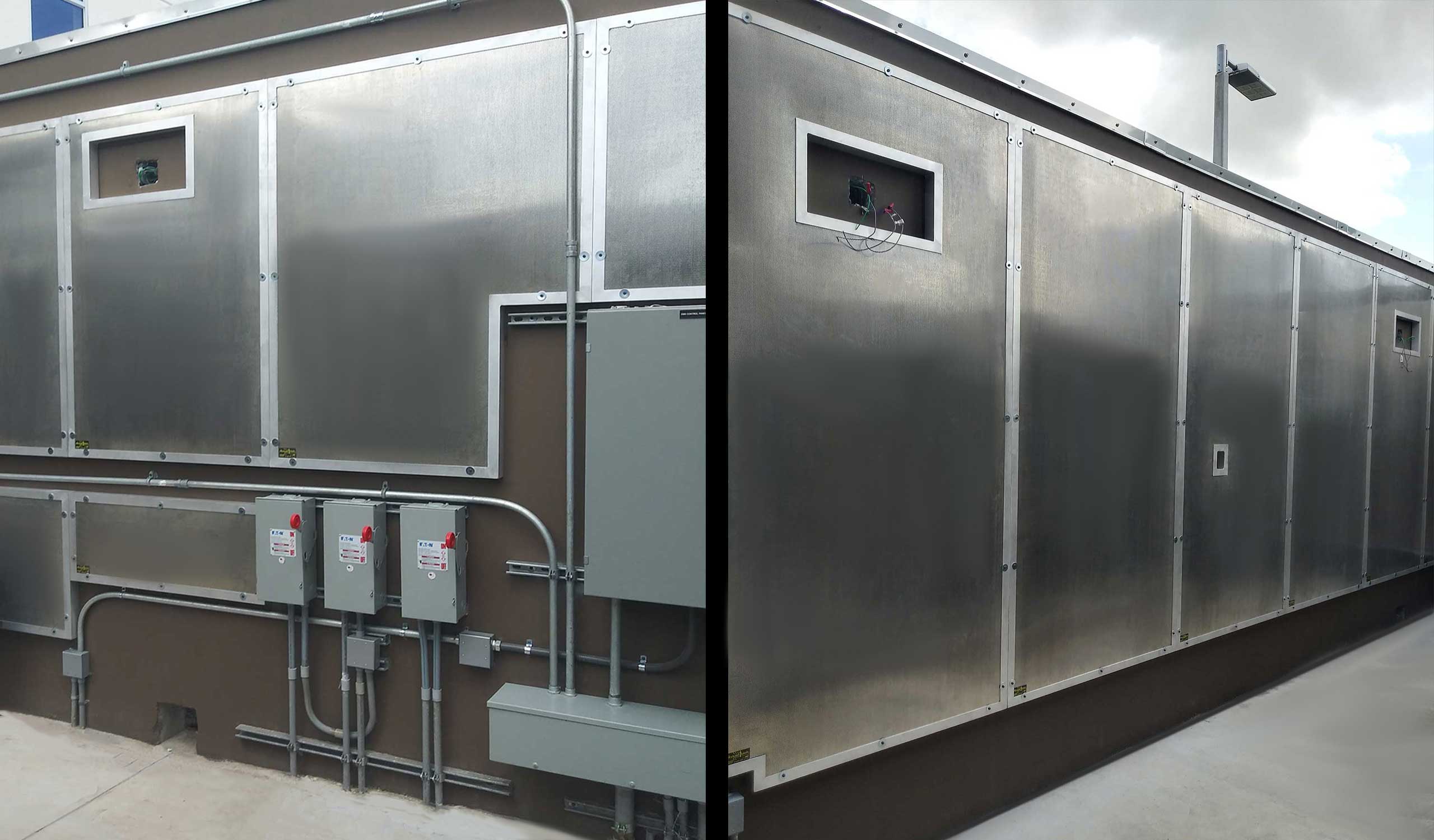 Adult Education Center Enclosure
Adult Education Center Enclosure – All Weather Sound Panels® were used in the construction of a permanent chiller enclosure for an adult education center after being specified by an engineer from Florida Mechanical.
Four barrier walls were designed to be fitted to the inside walls of the permanent enclosure, with custom cutouts and notches for recessed electrical lines, HVAC ducting runs and wall mounted items.
If you have problems with a loud chiller or any other noise issues, give us a call and we can design a solution for you too.