Calvert County Water Compressor Enclosure Project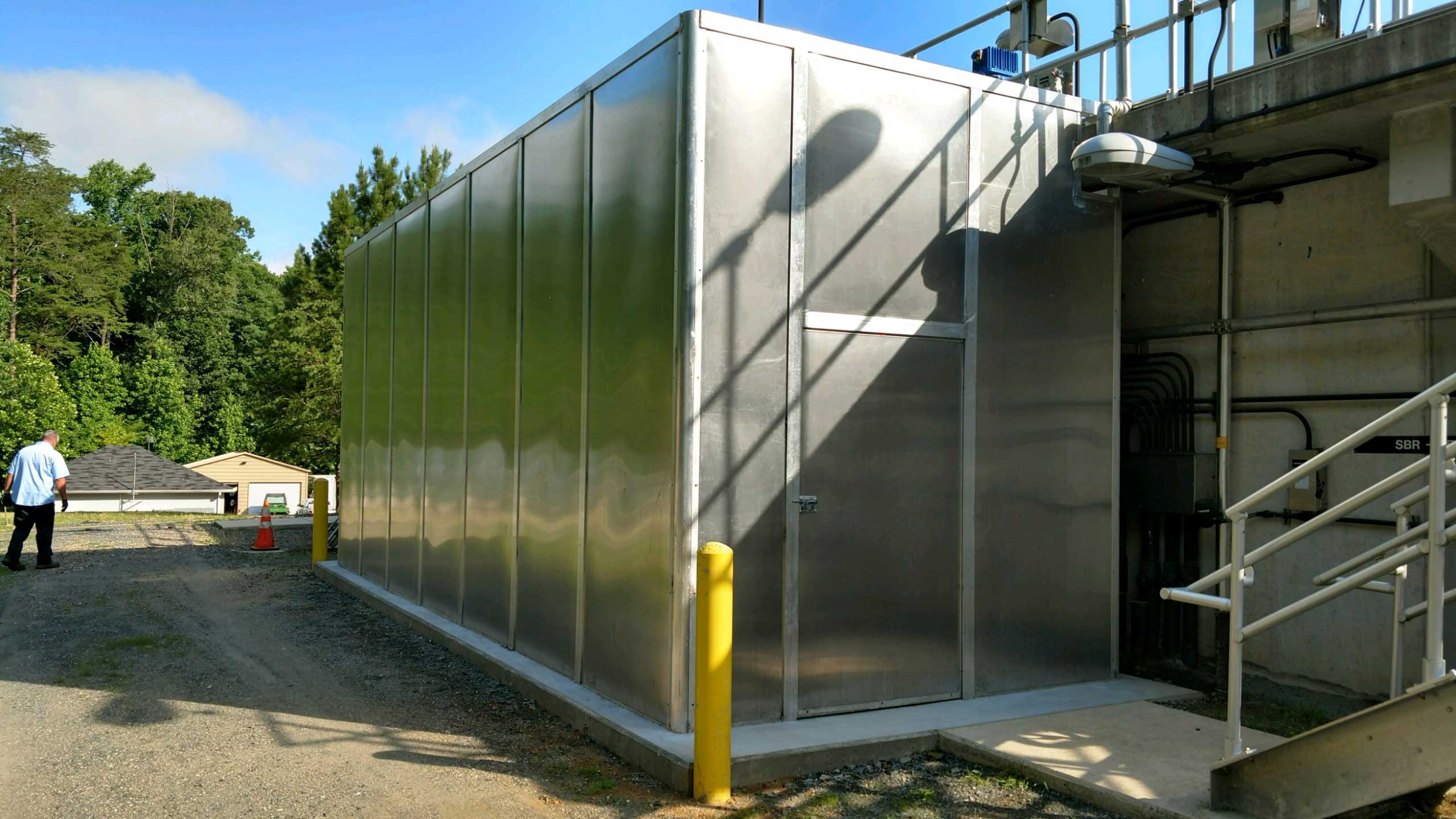 Calvert County Water Compressor Enclosure
Calvert County Water Compressor Enclosure – Acoustiblok was contacted by representatives of Calvert County to help them address noise complaints made by the neighbors of a water treatment facility.  The facility has three very loud water compressors that had direct line of sight exposure to the homes of several residents in the area.
Using our patented All Weather Sound Panels®, Acoustiblok designed and manufactured a noise enclosure to surround the problem equipment.  The county poured a concrete pad around the existing compressor pad on which to install the enclosure, as seen in the attached photos.
Per the customer: "The panels worked out great and we are very pleased with the field modifications we made.  We have questioned the neighbors who were bothered by the sound from the critically silenced blowers and they indicated that they cannot hear the sound from the blowers anymore, they only hear a bubbling water sound now."
If you have a problem with noisy equipment give us a call and we will create a custom solution to meet your needs.
Calvert County Water Compressor Before Installation

Calvert County Water Compressor Enclosure After Installation