Commercial Dairy Noise Barrier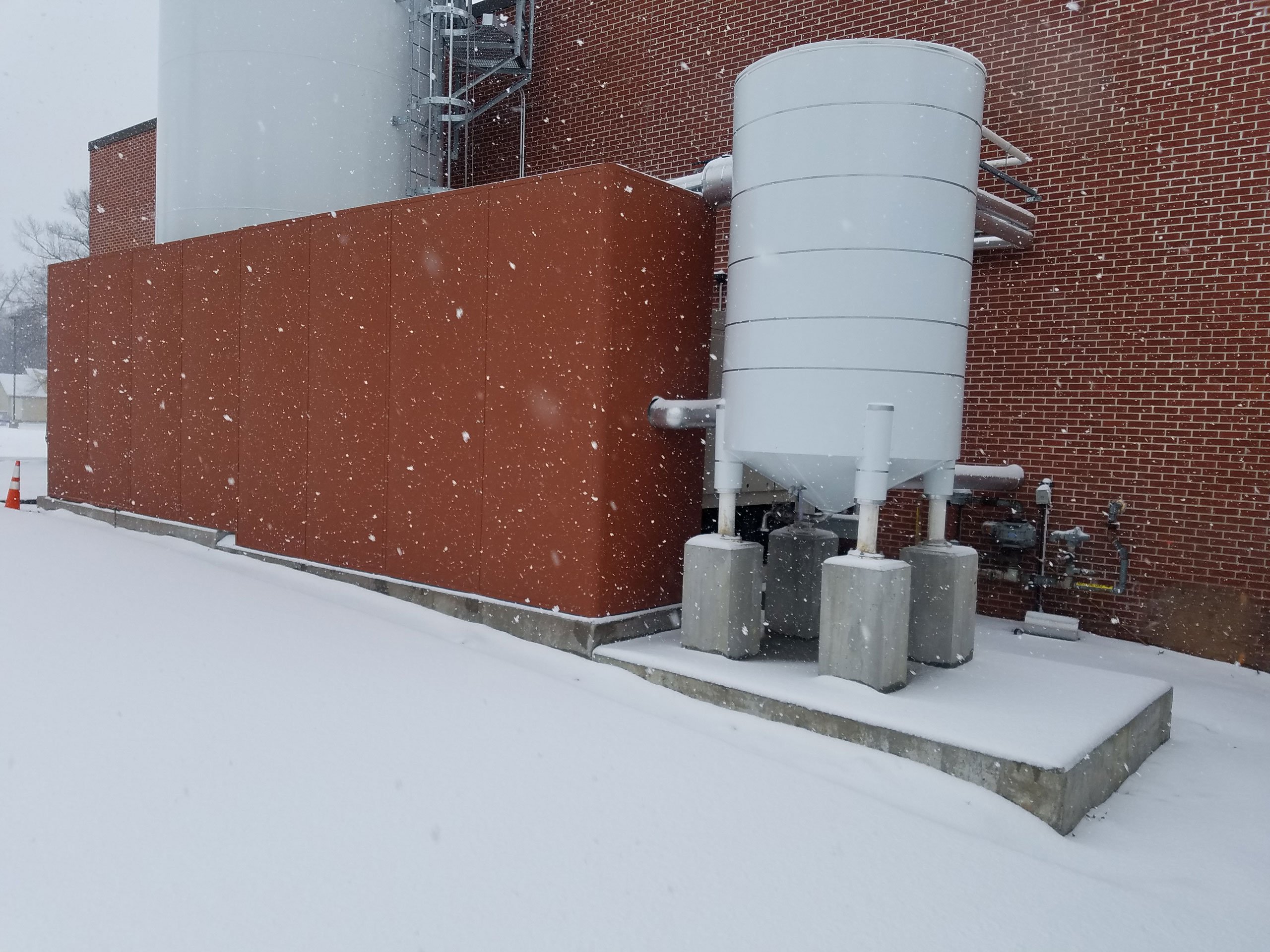 Acoustiblok was contacted by a commercial dairy for help creating a noise barrier around one their external tanks.  The project lead, Bruce, gave us the dimensions of the cement pad that includes a step down.  The barrier was designed in CAD and underwent several revisions to get all of the details right.
It was constructed using our patented All Weather Sound Panels®.  The bolt holes line up in the two different size panels for an appealing aesthetic look.  The outside of the barrier was painted to blend in with the brick building.  According to the customer, set up was easy with the drawings they received from us.