Acoustiblok® & AcoustiPad® Quiet Bedroom Floor
AcoustiPad & Acoustiblok Bedroom Floor Noise Reduction Project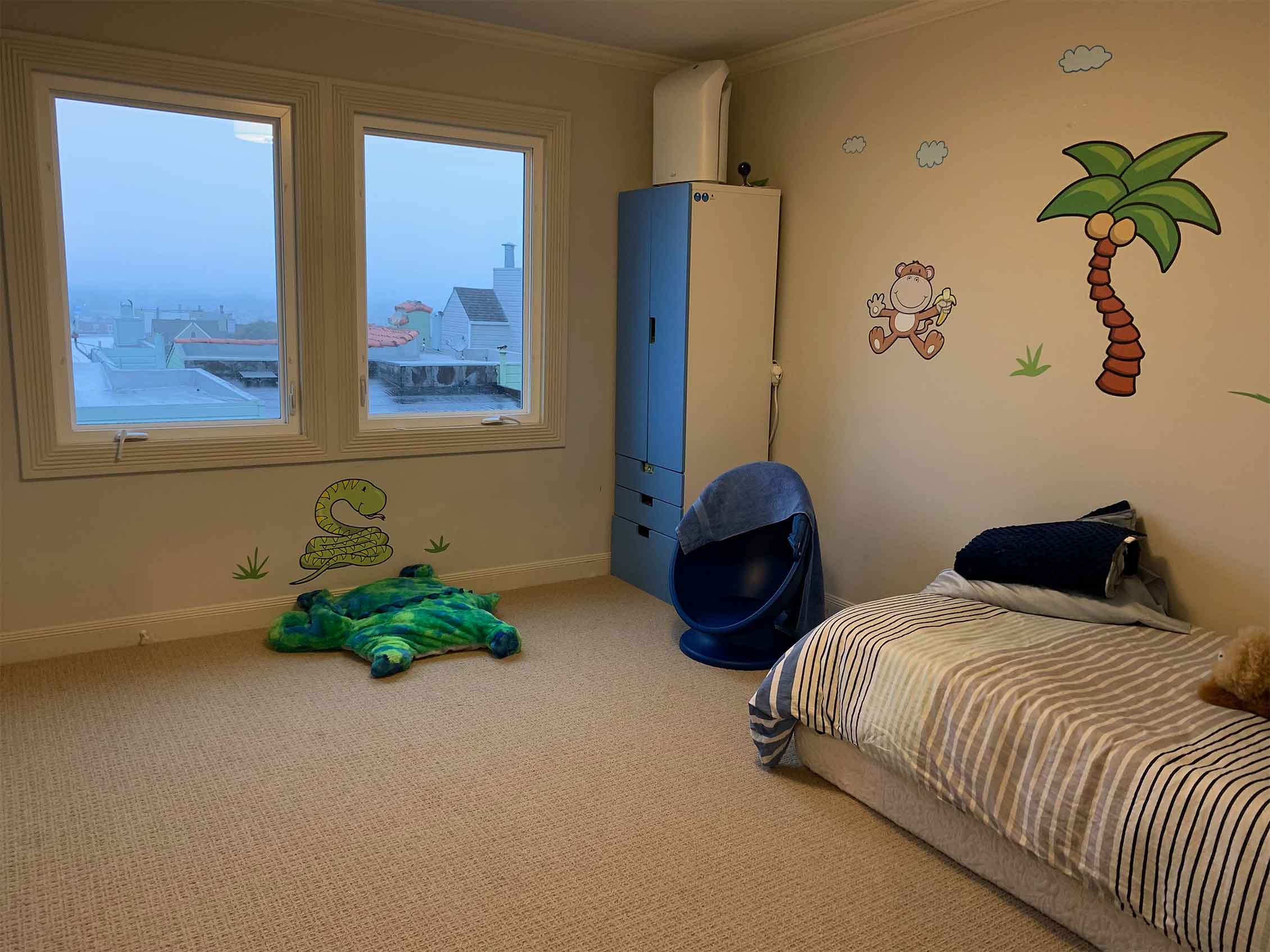 Acoustiblok Quiets Bedroom Floor – Monica Kadner's downstairs family room was located directly beneath her young son's bedroom and the noise entering the family room from the room above was very loud, keeping her from enjoying the time spent in the family room.  After researching options, she opted to undertake a noise reduction project on the bedroom using both Acoustiblok and AcoustiPad.
The images below show a few steps in the process, including the application of the pink AcoustiPad which was laid directly on the existing hardwood flooring and then the Acoustiblok viscoelastic material, which was laid on top of that.  Monica is very happy with the results and now says she can enjoy time in the downstairs family room.
If you have a similar problem, give Acoustiblok a call and talk to one of our reps about a custom solution to solve your problem and give you the peace and quiet you deserve.