Grain Silo Blower Noise Barrier
All Weather Sound Panel Noise Reduction Project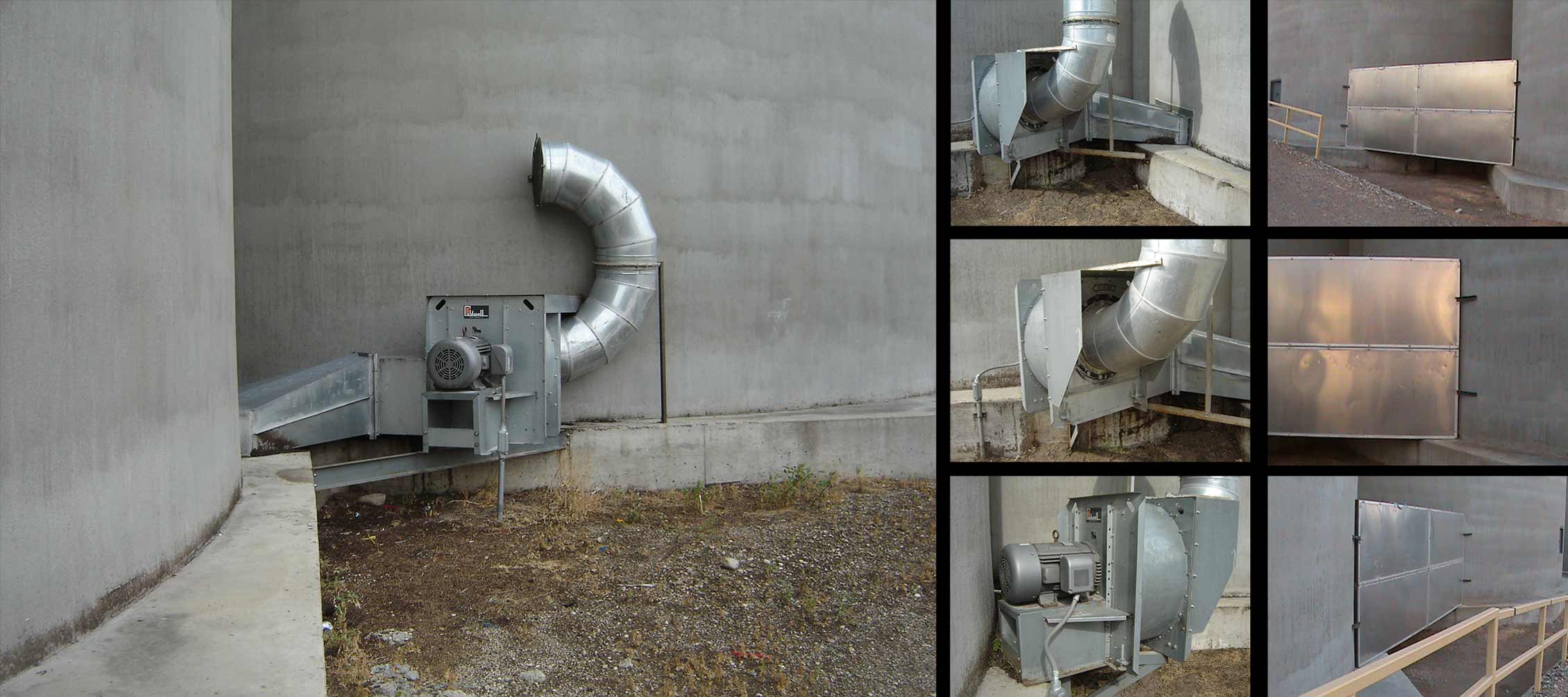 Silo Blower Noise Barrier – Acoustiblok Inc. was contacted to resolve a noise issue with a grain silo air blower that was bothering neighbors.  After speaking with one of Acoustiblok's noise abatement specialists, they were able to design a solution to resolve the problem.
The solution called for four of our 4′ x 10′ All Weather Sound Panels® to be installed in front of the air blower to provide a noise absorption barrier.  This resulted in a substantial reduction in the amount of noise that was escaping the air blower.  The neighbors are happy with the changes and there has not been a complaint since the barrier was installed.
The facility manager said: "The panels worked so well that it was not necessary to fill in the gap at the bottom between the 2 concrete curbs."
If you have an air blower that is giving you or your neighbors similar problems, give us a call and speak with one of our noise abatement specialists to find a solution to your problem and provide you with the peace and quiet you deserve.