Bay Tech Label Air Intake Blower Enclosure
All Weather Sound Panels Noise Enclosure Project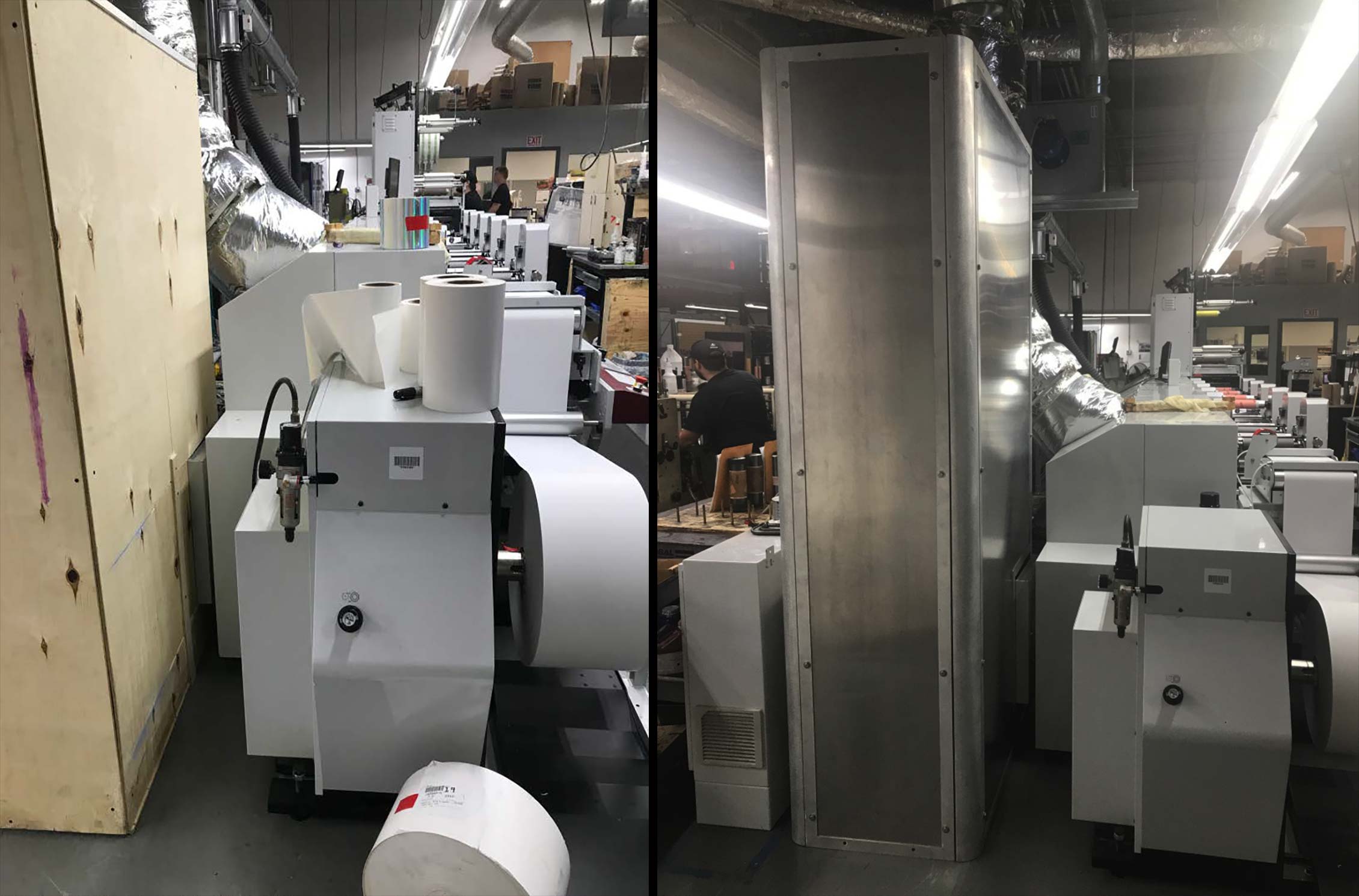 Air Intake Blower Enclosure – Acoustiblok Inc. was contacted by Bay Tech Label to address a continuing noise issue on the production floor so extreme it required the workers to wear hearing protection. The ineffective plywood box was replaced by an air intake blower enclosure constructed with the patented Industrial All Weather Sound Panels for maximum absorption and noise blockage.
Karl said, "the panel system reduced the noise level from the large printing press so well that we can now talk at a normal level instead of screaming over the press noise."
If you have a similar problem with noise from an air intake blower, give us a call and we speak with one of our noise abatement specialists to develop a solution that meets your needs.