Lake Havasu Facility Noise Barrier
AWSP Lake Havasu Water Treatment Facility Noise Barrier Project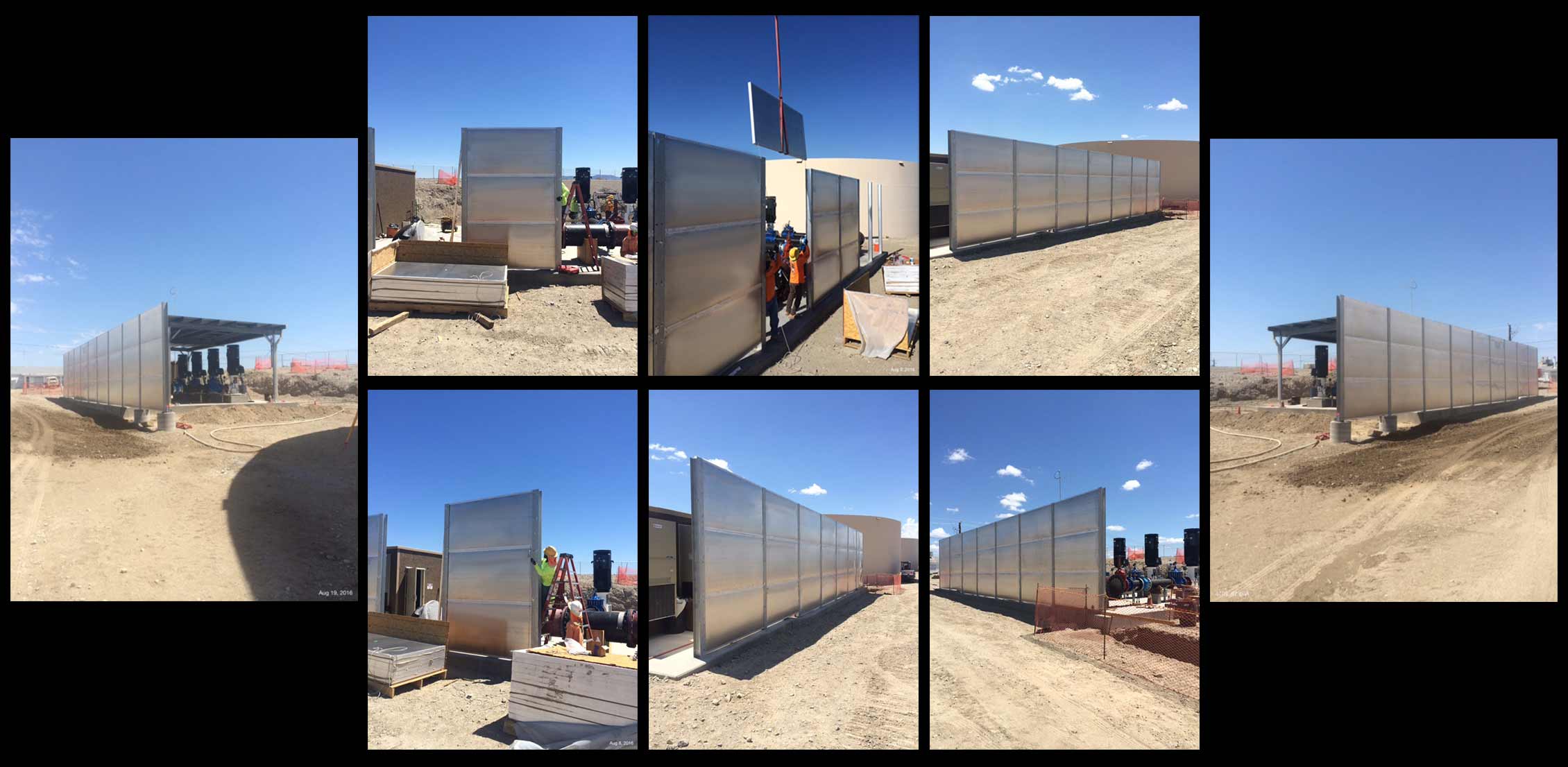 Acoustiblok Inc. was contacted to resolve a noise issue at a water treatment facility in Lake Havasu, AZ. After speaking with the customer, one of our noise abatement specialists developed a solution to the problem using our patented All Weather Sound Panels. A framework of metal studs was constructed between the facility's pumps and a nearby residential area and the panels were lowered into the framework, as seen in the above photos.
Per the customer: "We have had no complaints since the barrier was installed. The noise reduction on the other side of the barrier is significant."
If you have a problem with water treatment facility noise, give us a call and talk to one of our noise abatement specialists to develop a solution to meet your needs.