Residential Generator Noise Reduction Enclosure
All Weather Sound Panel Enclosure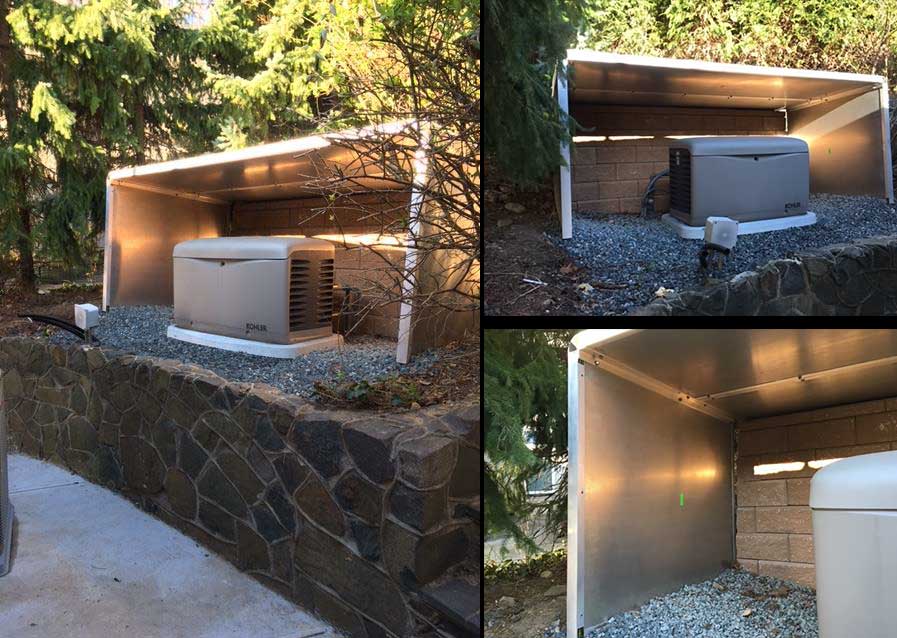 Residential Generator Noise Reduction – Acoustiblok Inc. was contacted by a homeowner to resolve a noise issue with a residential generator. After speaking with one of our noise abatement specialists, they were able to develop a solution.
Our patented All Weather Sound Panels were used to create a sound absorbing enclosure enveloping the sides and top of the generator.
Per the customer: "The panels worked great and I am very happy with the results."
If you have a problem with the noise from a residential generator, give us a call and talk to one of our noise abatement specialists to develop a solution to meet your needs.