Garden City Generator Enclosure
Residential Generator Noise Reduction Projects
Garden City Generator Enclosure – Acoustiblok Inc. was contacted to resolve a noise issue with a residential generator.
A 4 sided, topless enclosure was constructed. Acoustiblok and QuietFiber were incorporated into the assembly to create a sound blocking barrier that also absorbs sound.
The customer stated: "We finally had the decibel test done on our new beautiful enclosure with all the Acoustiblok materials. At full power it was on 51dBA! We are thrilled! It was 68dBA without the Acoustiblok enclosure! The Senior City Inspector brought two other inspectors with him to show them how it is "supposed to be done!"
If you have a problem with noise from your residential generator, give us a call and talk to one of our noise abatement specialists to develop a solution that meets your needs.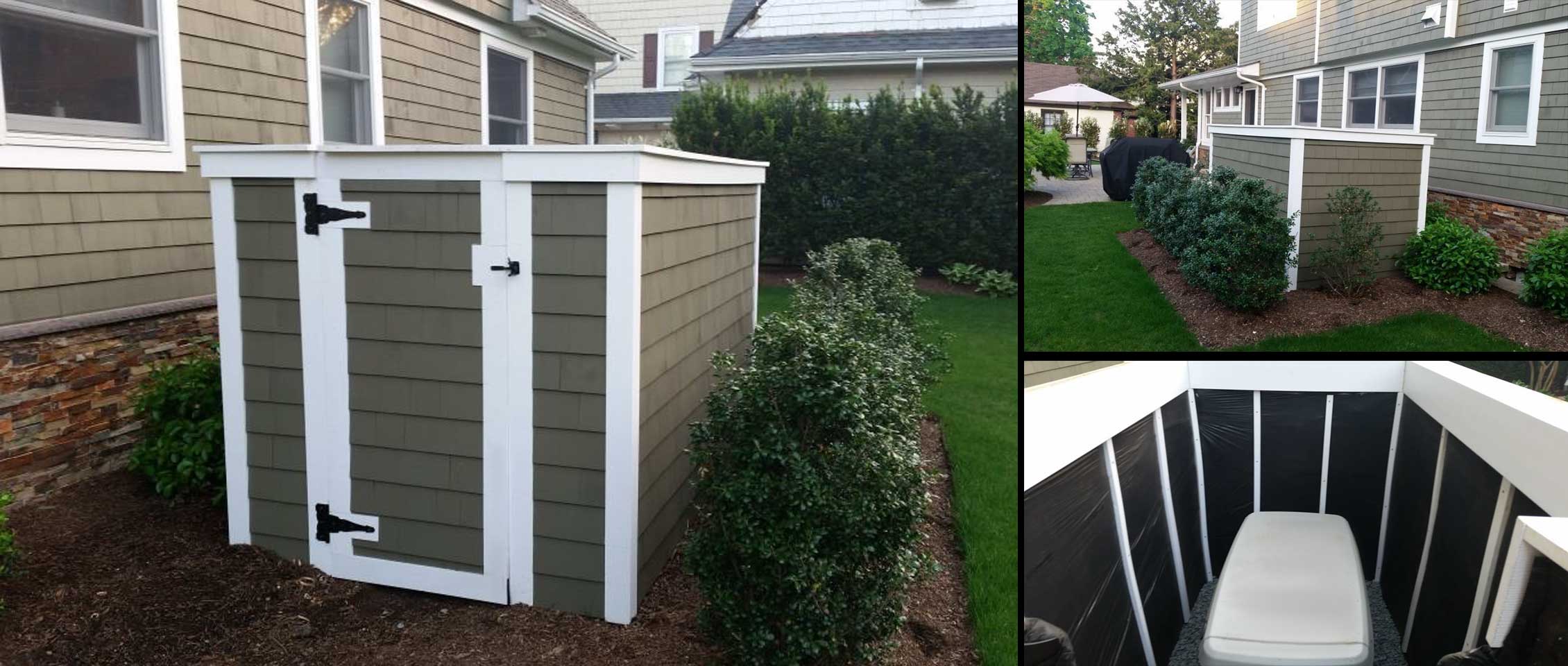 Acoustiblok is behind the siding and is airtight to the ground providing maximum sound blocking. The same siding and trim on the house were used on the enclosure so they would match.
QuietFiber is directly behind the black landscape ground cover to provide maximum sound absorption. The landscape ground cover is acoustically transparent and helps protect the hydrophobic QuietFiber from the weather.