Stopping Sound Interference
Acoustiblok® Home Theater Noise Reduction Projects
Stopping Sound Interference – We have been in the custom audio/video business for over 35 years, and for the last several years we have been using Acoustiblok in virtually all of our home theaters. We have found it a very significant benefit in stopping sound interference in the home or in the theater room.
Many of our theaters are over $200,000 and the last thing our client wants to hear is "…turn it down, the sound is going all over the house", or a neighbor complaining about the sound. This is a "win-win" for us and the client. The installation is simple and easily adapts to changes on site.
We have tried other systems which did help, but were extremely time consuming and complex. And of course, making a change or moving a wall using one of the suspended wall systems is all but impossible.
Please feel free to call us for personal experience references. It really does work well.
Home Theater Department
Sensuous Sound Systems
Tampa, Florida (813) 988-7059
Do you have a similar need? Contact us today!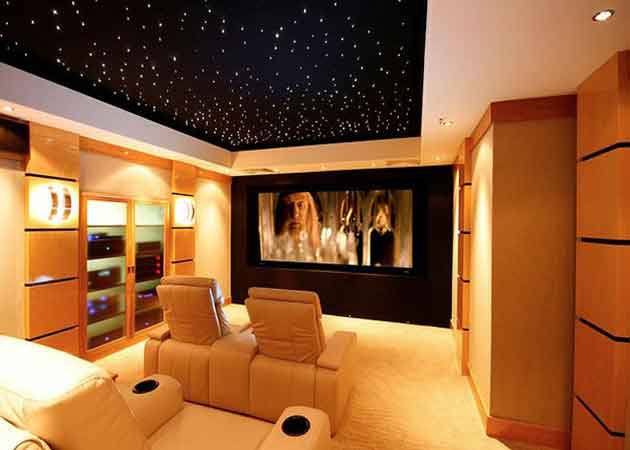 Stopping Sound Interference