Resort Nightclub Noise Reduction
Acoustiblok® Resort Nightclub Noise Reduction Project
Resort Nightclub Noise Reduction – Shephard's Beach Resort has a very popular chic nightclub called The Wave. The club is jam packed and the music played by the resort club DJ is very loud (105dB). The guests staying in the rooms above the club always complained about the vibrating loud music penetrating into the rooms and for many years they remained unbooked and empty.
We decided to install Acoustiblok inside the club to hopefully alleviate the complaints. Extra measures were taken to ensure the highest abatement would be obtained. Sound measurements were recorded before and after installation of the material. The noise reduction was impressive, but more importantly, these rooms were finally viable for booking. If the material is installed correctly, it really works.
Do you have a similar need? Contact us today!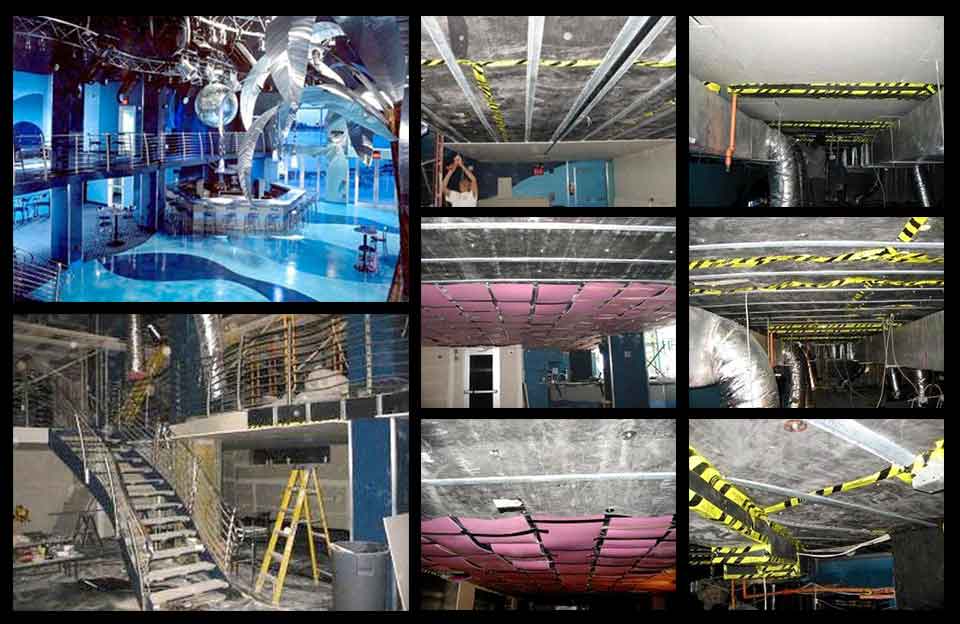 Resort Club DJ