SeaRay Flybridge Sedan Project
Acoustiblok® SeaRay Flybridge Noise Reduction Project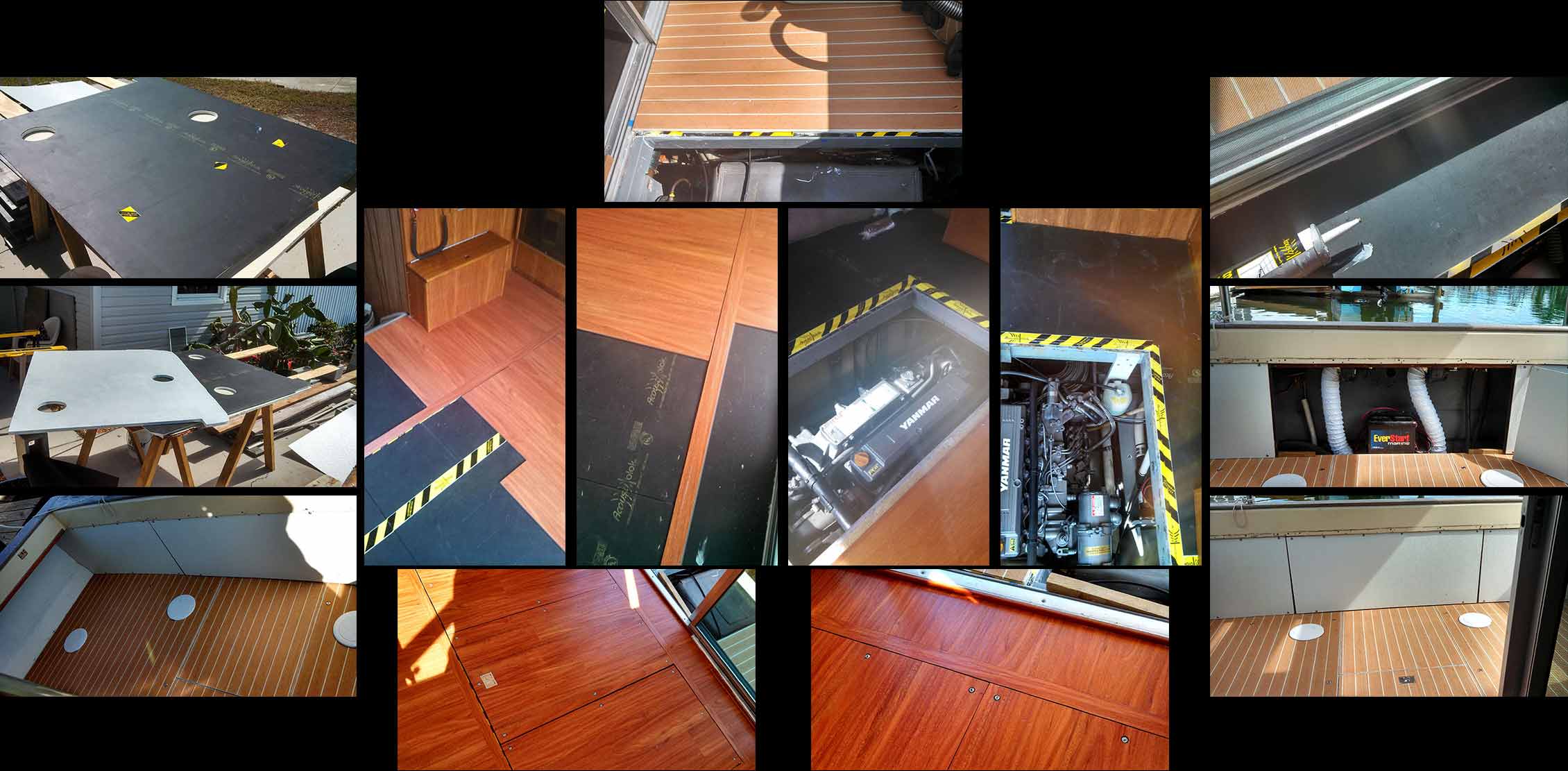 Here are the pictures from my 1980 SeaRay Flybridge Sedan Project. I hope they show it well.
Thanks for your help. Not only does the boat look much better after the upgrades I've made, the installation of the Acoustiblok made an incredible difference in reducing the in-cabin and the cockpit area sound levels.
If you have any questions, just e-mail or call.
Paul J. Petruccelli
St. James City, FL
Do you have a similar need? Contact us today!