Information on the Growth of Generator Usage
Source: PR Web Press Release:San Jose, CA (PRWEB) October 29 – Globally, the market is witnessing growth primarily due to an unprecedented increase in consumer demand for electricity in the residential sector. National grids in many countries worldwide are taking on increasing pressure due to growing electrification and urbanization. The result is the rise in the frequency and number of electricity grid failures leading to power outages. Such energy shortages are prevalent in more than 80 countries globally, indicative of the seriousness of the problem. While power outages and changing lifestyles have their own place in the hierarchy of growth drivers, the growing affordability of generators is becoming a major factor pushing consumers towards purchasing generators. In the context, with continuous spell of falling prices, the affordability of standby generators has been a major factor driving overall sales in the segment through the past decade.
Technological developments with the promise of enhancing fuel efficiency and operation of generators also go a long way in increasing sales. The residential Standby Generators market is expected to provide huge growth opportunities in future. Despite high growth in the recent past, the market is relatively unsaturated and is expected to witness rapid growth in future also. Environmental performance has of late become a major criterion for several consumers who are growing increasingly aware of the impact of their lifestyle on the environment. Present day generators are more environment-friendly due to the incorporation of technologies such as electronic governors, and automatic voltage regulation. Presently, few smart generators are even capable of being monitored through the Internet.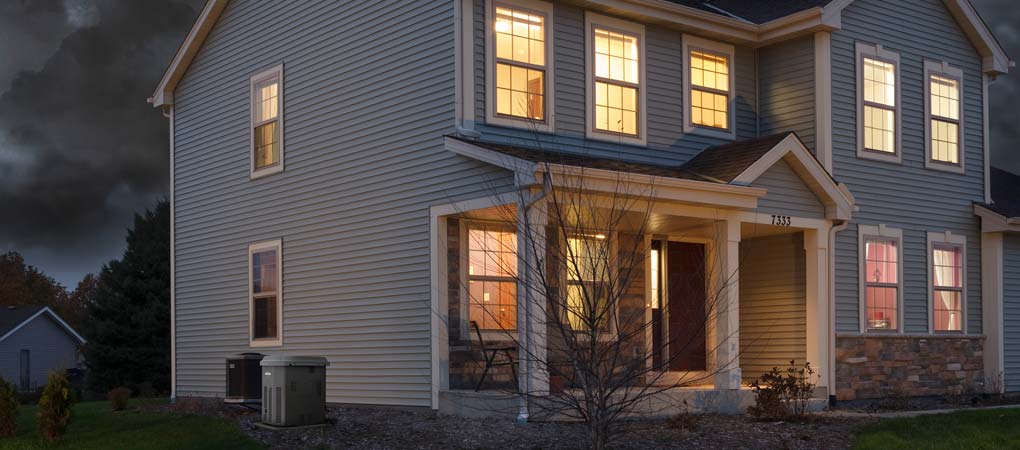 Residential Generators
Energy generator systems such as electrical generators, including diesel generators, are poised to benefit from the escalation in demand for power, constant changes in the energy policies world over, and rapid technological developments in the power generation equipment sector. Developments in the environment for power generation and distribution are especially poised to spur demand for generators in general. Installation of new power generation plants and the routine replacement of energy generation equipment directly translates into additional demand for power generator sets. In developed markets like Europe, and North America, aging energy infrastructure will provide opportunities for equipment replacements, upgrades and modernization Also, given that the modern digital economy runs on a clean, abundant, and reliable source of power, issues related to quality and reliable supply of power will drive demand for backup generators. Unreliable and disruptive power slices away a whopping US$50 billion from the US economy alone each year and issues related to outages, brownouts, and blackouts will continue to create business opportunities for generators worldwide.As stated by the new market research report on Residential Generators, Asia-Pacific represents the largest regional market worldwide, sustained by massive demand from evolving markets of China and India. The region is also poised to display the fastest compounded annual growth rate of 7.7%. The residential generators market in Asia evolved at a rapid pace over the last decade. Sustained and robust economic growth, rising household income, boom in real estate and huge infrastructure projects makes the region a promising manufacturing hub. The Indian power backup market is a fast growing and lucrative market primarily due to persistent power shortages in the country. In China, the demand for electricity in residential and commercial segments is rising in tandem with the growing economic activity. China presents tremendous opportunity for generation as well as consumption of electric power. The development of electric power industry in China is vital for the growth of the country's economy, and is therefore expected to witness continued growth over the long-term.
Major players profiled in the report include Baldor Electric Company, Briggs & Stratton Power Products Group, Cummins, Inc., Eaton Corporation, Generac® Power Systems Inc., General Electric Company, Generators.ie, Honda Power Equipment, and Kohler Power System, among others.
The research report titled "Residential Generators: A Global Strategic Business Report" announced by Global Industry Analysts Inc., provides a comprehensive review of the residential generators markets, industry and product overview, key growth drivers, product introductions and innovations and profiles of major/niche global as well as regional market participants. The report provides annual sales estimates and projections for residential generators market for the years 2010 through 2018 in value terms (US$) for the following geographic markets – US, Europe, Asia-Pacific, and Rest of World. The report also analyzes the global residential generators market in terms of unit sales. The study presents a six-year (2004-2009) historic analysis for additional perspective.
For more details about this comprehensive market research report, please follow this link –
Residential Generators Market Report
About Global Industry Analysts, Inc.
Global Industry Analysts, Inc., (GIA) is a leading publisher of off-the-shelf market research. Founded in 1987, the company currently employs over 800 people worldwide. Annually, GIA publishes more than 1300 full-scale research reports and analyzes 40,000+ market and technology trends while monitoring more than 126,000 Companies worldwide. Serving over 9500 clients in 27 countries, GIA is recognized today, as one of the world's largest and reputed market research firms.