C2C Ritz Carlton Coquina Restaurant Noise Enclosure Project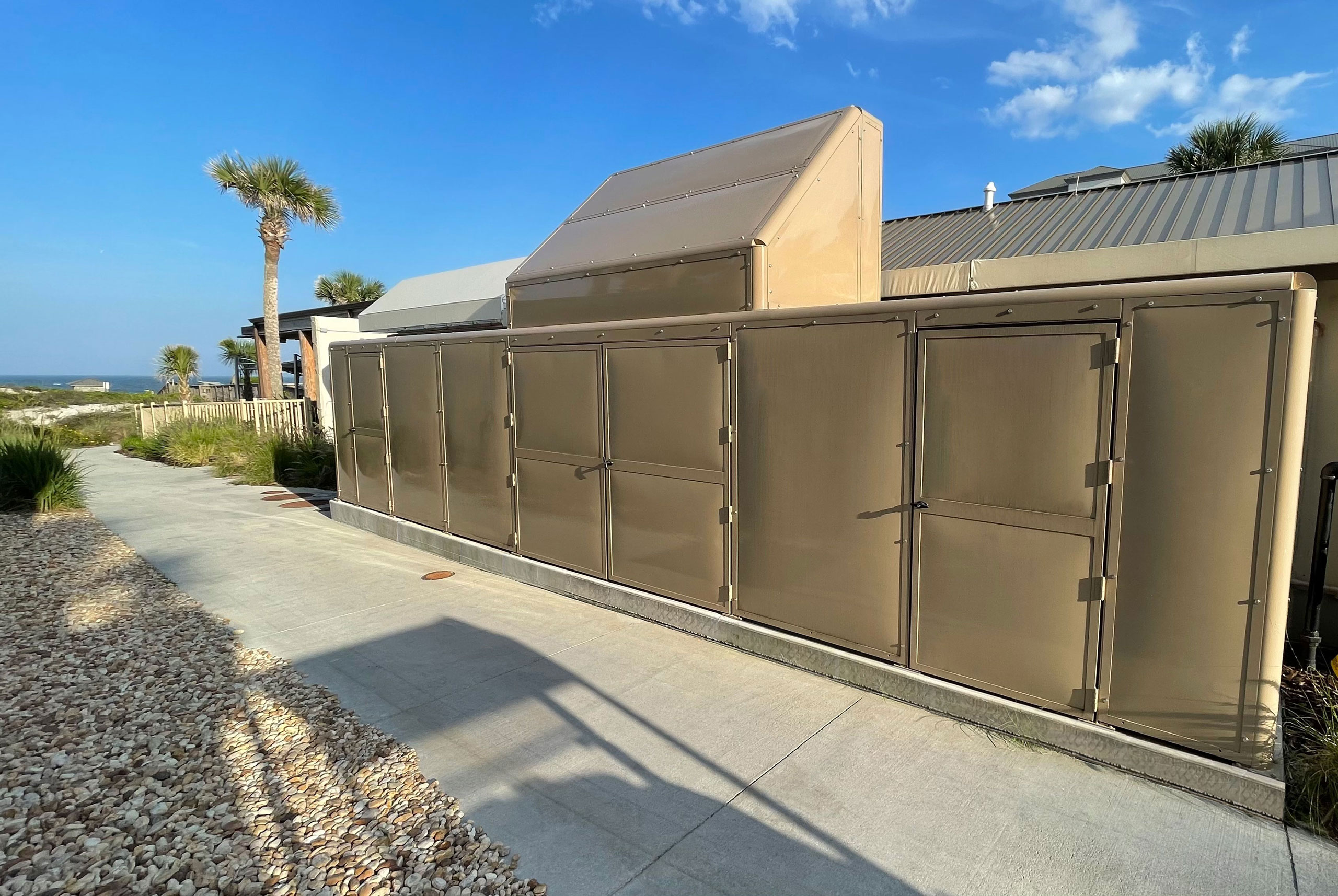 Ritz Carlton Coquina Chiller Enclosure Project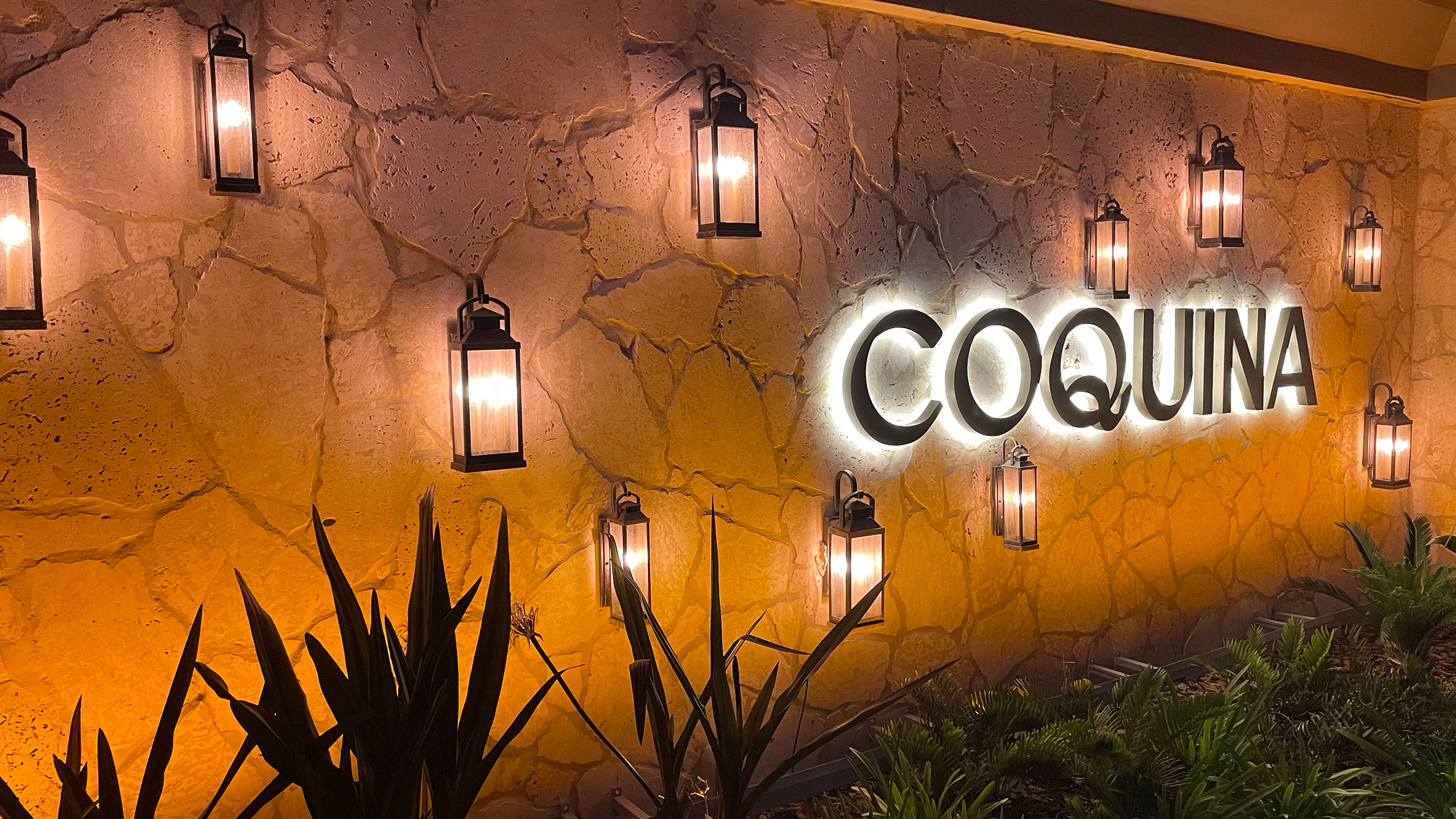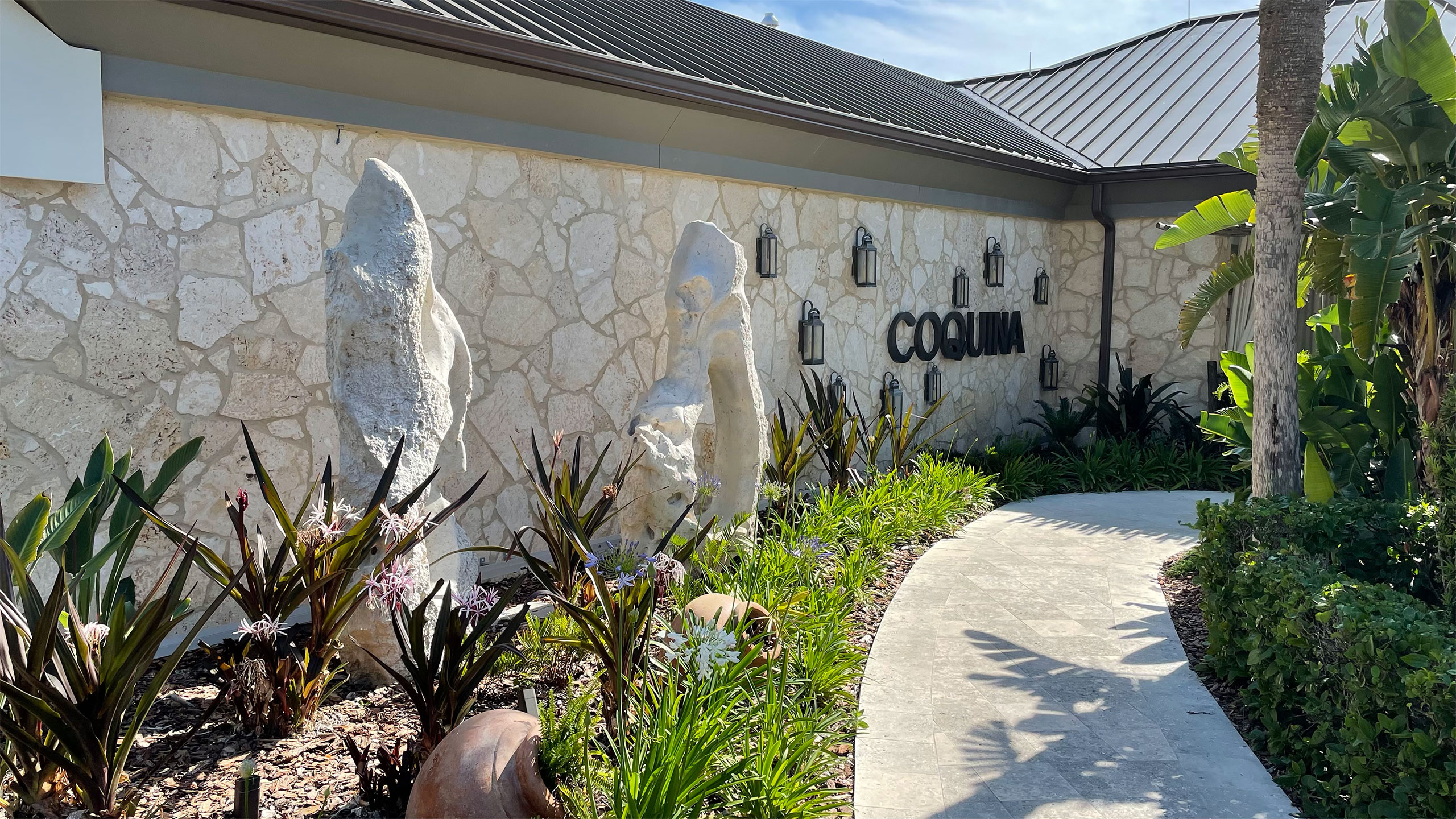 Ritz Carlton Coquina Chiller Enclosure Project
C2C Ritz Carlton Noise Enclosure – Acoustiblok was contacted by the Ritz Carlton – Amelia Island, for help developing a solution to the noise being generated by the Refrig-O-Pak System # CRS-6 chillers behind Coquina's restaurant.  A high rise condominium was located next to the restaurant with only a short wall between the two and the noise was a problem for the condominium residents.
To provide the residents of these condominiums relief from the noise, Acoustiblok designed an enclosure system using our patented All Weather Sound Panels®.  The enclosure includes removable panels to allow access to the equipment for servicing and removal.  Custom louver panels were included to facilitate air flow into and out of the enclosure while maintaining the significant noise reduction.
All elements of the enclosure were modeled using 3D CAD technology and hand built to exacting specifications.  They were then powder coated in a custom color selected by the client to blend with the resort's existing color theme.
Standing next to the enclosure, there is no measurable increase in the noise level when the chillers are running.  The response from the residents of the condominium have been overwhelmingly positive.
The Cause of the Noise Problem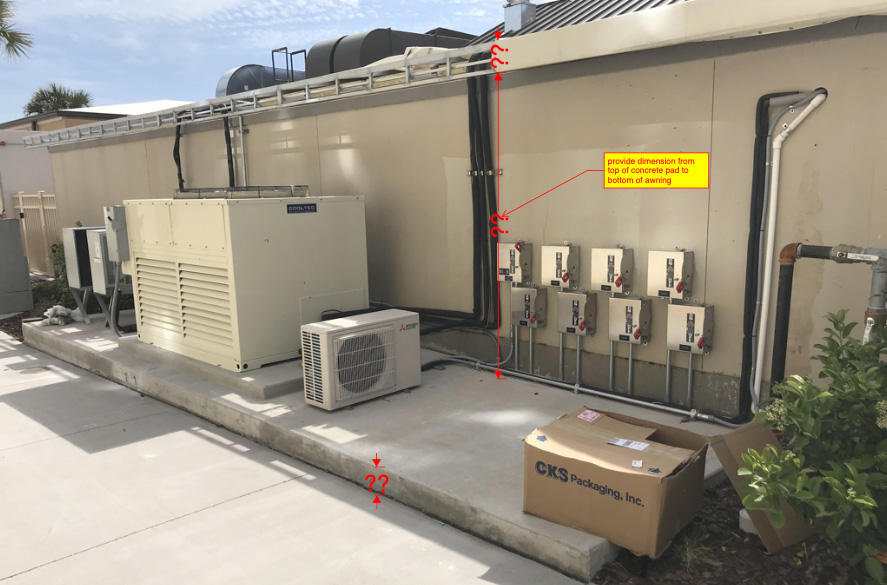 Here we see one chiller installed with a second chiller on the way.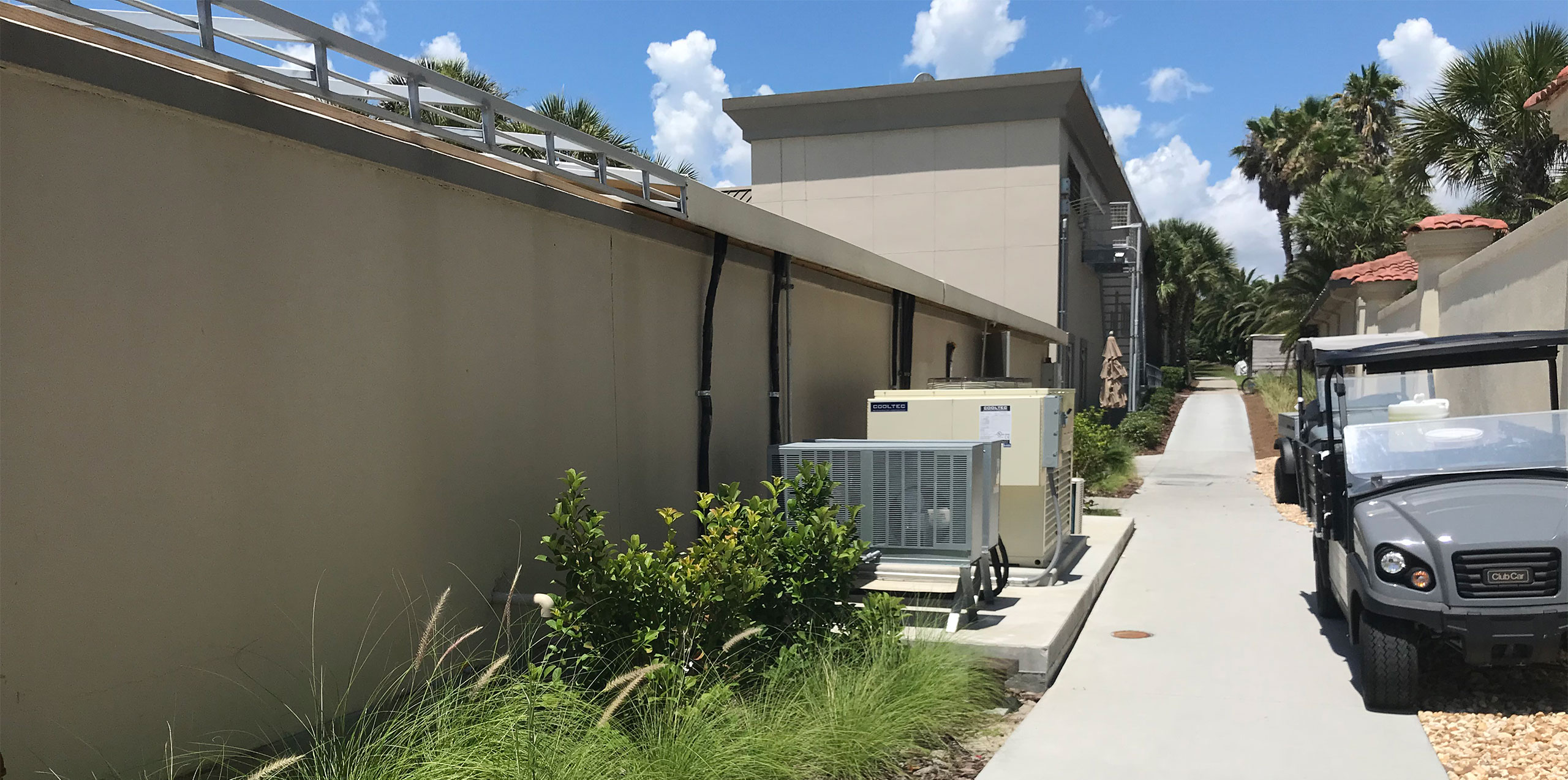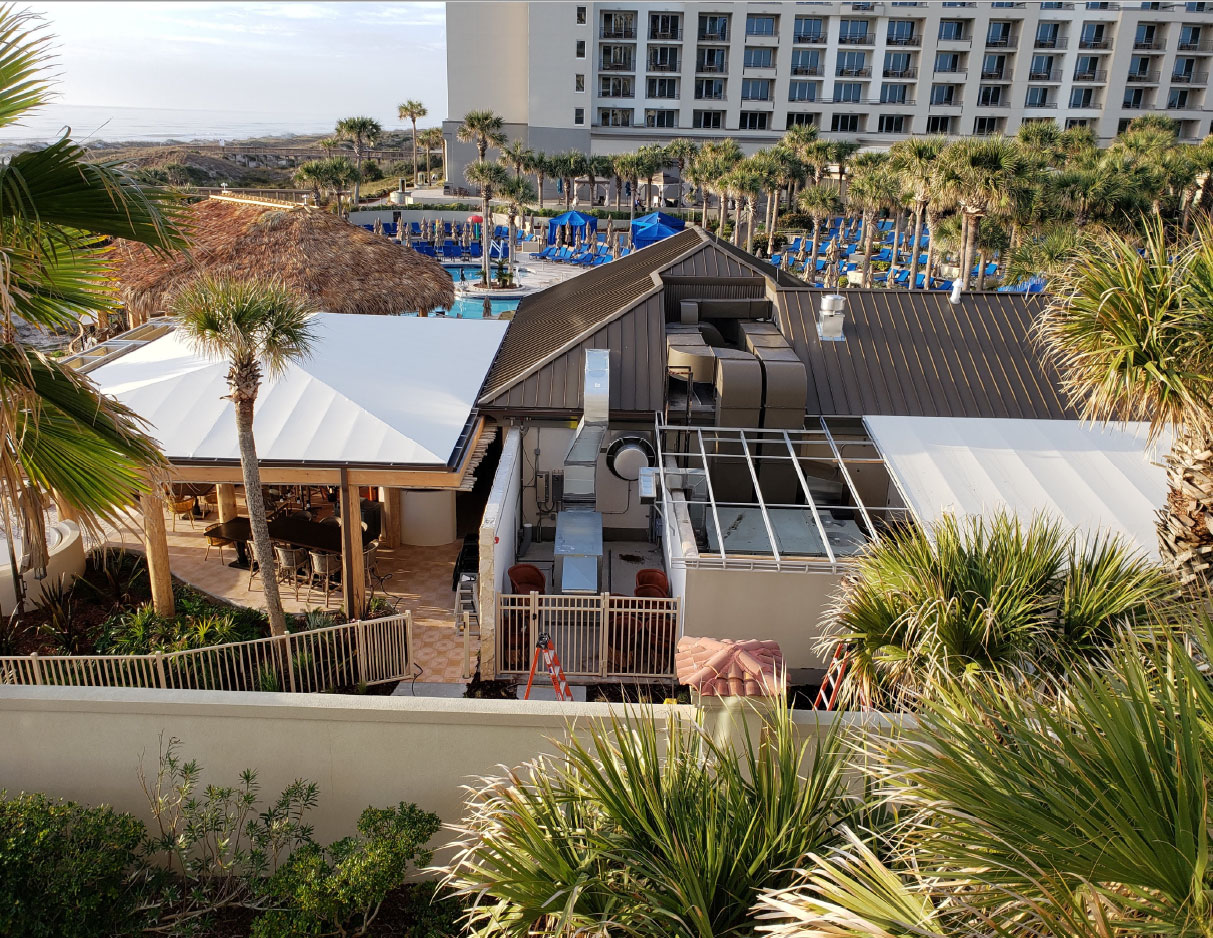 This is the view from one of the hi-end condos next to Coquinas restaurant.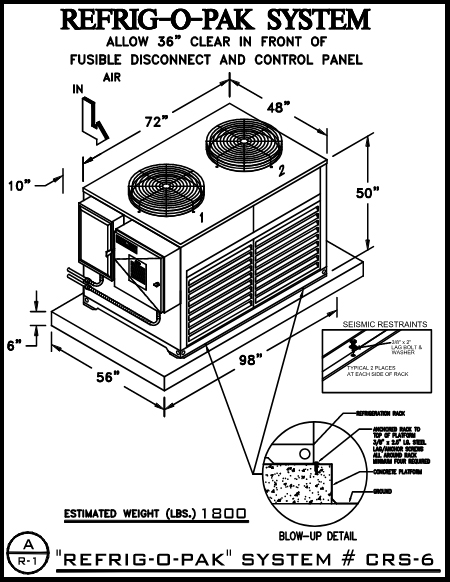 The Solution to the Noise Problem
Here we see blow out videos of the enclosure, one with the doors open and the other buttoned up.
Here we see a blow out video of the enclosure.
The Solution Installed On-Site