Liberty CMS Chiller Project
QuietFiber Noise Enclosure Project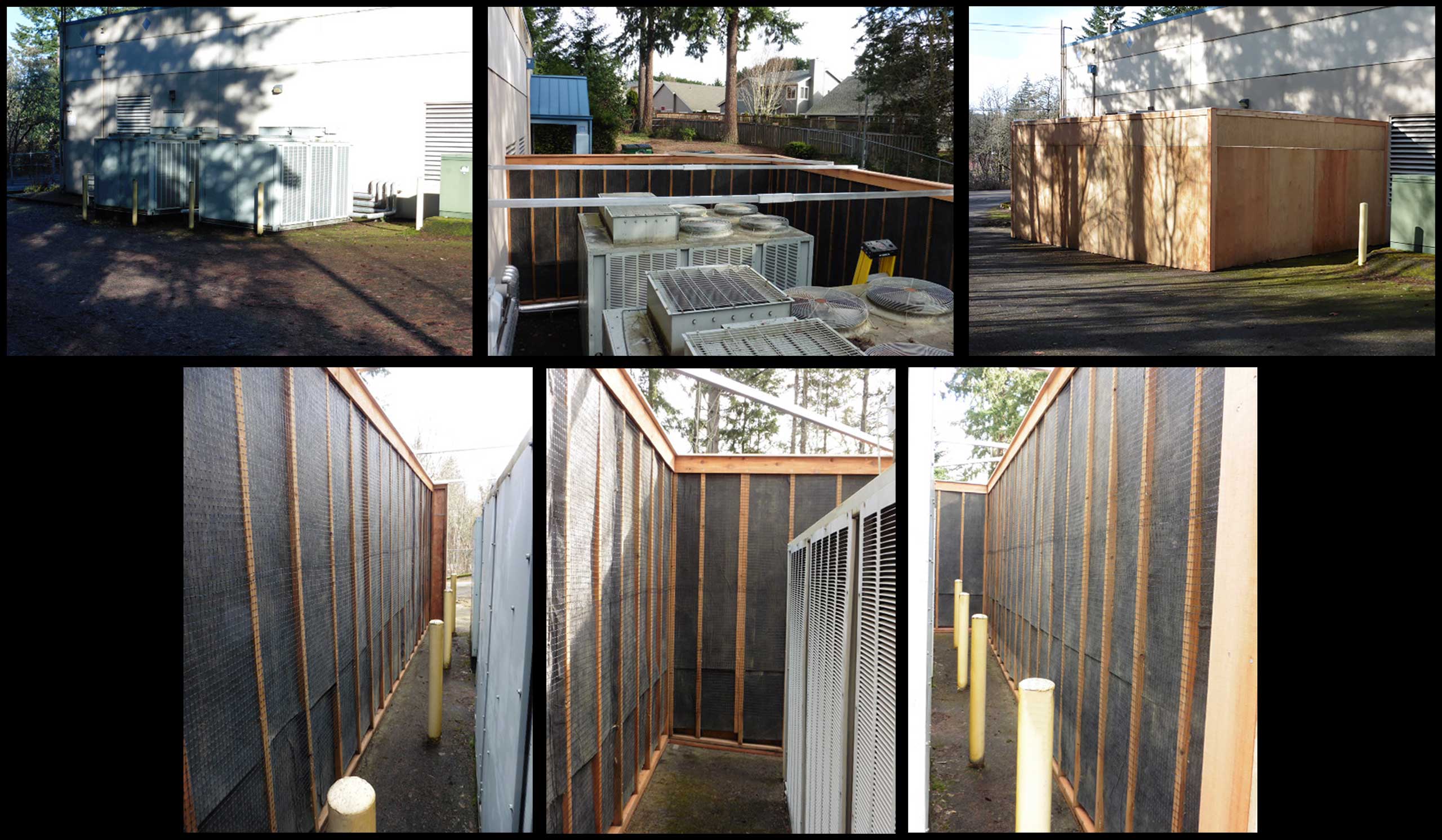 Liberty CMS Chiller Project – Acoustiblok was contacted by the folks at Liberty CMS in Kenmore, WA, seeking a solution to the noise coming from an industrial chiller at the local Frontier Communications office.  After speaking with one of our noise abatement specialists, they developed a solution using our QuietFiber® product to line the interior of an enclosure they would build around the industrial chiller.
Following the installation of the QuietFiber equipped enclosure, the noise level dropped by a considerable amount.  The customer and surrounding neighbors are very happy with the results.
If you have a problem with the noise from a loud industrial chiller, give us a call and speak with one of our noise abatement specialists to develop a solution that meets your needs.