FAA Sponsored Soundproofing
Government Soundproofing Grants Provided by FAA
FAA Sponsored Soundproofing – For years the FAA has been working with residents living within so-called noise impact areas of U.S. airports by providing grants to pay for soundproofing materials to be installed in homes within these designated areas.
With aircraft noise pollution named as one of the most maddening and volatile environmental problems among homeowners today, it makes sense that the FAA is stepping in with noise abatement measures for residents who not only fear the health risks of the high decibel noise, but want to protect their real estate values as well. Noise pollution is associated with serious health problems, sleep deprivation, lowered productivity and other issues.
Although governmental agencies are stepping up to the plate to address the rising problem of noise pollution, the tables can turn unexpectedly for citizens who live in areas in which airport-related noise pollution levels are actually being lowered.
Residents living around the Bob Hope Airport in Burbank, California are eligible for federal funding to soundproof their homes, but they're being told to act fast because the area impacted by air traffic noise pollution around the airport is actually growing smaller.
The shrinking noise-impact zone is changing the status of some residents because fewer flights are coming in and out of the airfield, and aircrafts are being built or modified to operate more quietly, which means the noise-impact zone is expected to condense.
Homeowners who already qualify for the grant-funded soundproofing* need to act quickly and take advantage of the FAA-sponsored soundproofing improvements to their homes now, according to the airport's Executive Director Dan Feger.
"People who have the opportunity right now should take advantage of it because in all likelihood funding for that will go away," Feger said at a recent meeting of the Burbank-Glendale-Pasadena Airport Authority.
The first draft of a noise-impact forecast on noise around the airport will now go to the FAA, which has six months to review it.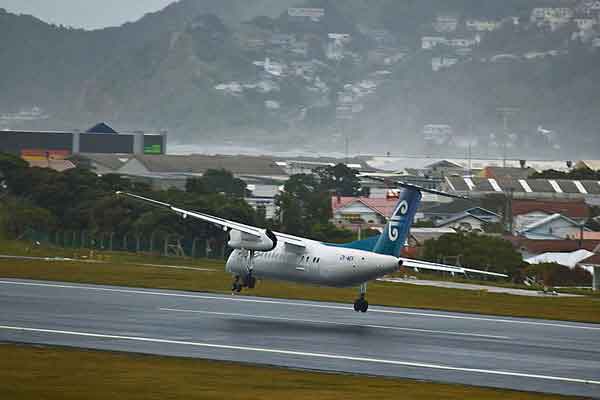 FAA Sponsored Soundproofing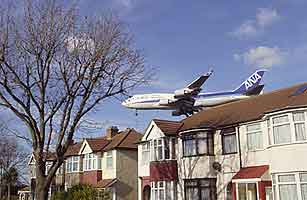 Since the launch of the soundproofing program, 2,356 single- and multi-family residences have had soundproofing materials installed, and another 357 residential owners have expressed an interest in having these measures taken in their homes as well. But the owners of 1,926 eligible homes have yet to take advantage of the noise barrier measures offered to them by the FAA.
The decreasing noise-impact boundary surrounding the airport is a welcome sign for anti-noise pollution advocates, who say this is not the norm for airports nationwide. But with the decrease in noise pollution comes the very real fear that falling passenger figures are going to have a negative economic impact on the airport, which handles about 123,000 operations every year including commercial and private planes, helicopters and cargo aircraft.
When the last noise-impact study was completed in 1998, the airport handled 184,500 aircraft operations annually, so the drop-off is significant, However, projections show a rebound in flight numbers between now and 2017, which means this shrinking impact boundary may be short lived.
But homeowners who are eligible for the soundproofing now will lose that eligibility once the smaller noise impact boundary is confirmed and funding is halted. Even if the noise-impact boundary grows again in the future, there are no guarantees that the FAA will provide future home soundproofing for anyone.
Just three months ago, the FAA committed an additional $1 million to soundproof residences within earshot of the Bob Hope airfield's flight paths in the area's ongoing effort to reduce the impact of aircraft noise.
The average cost to install soundproofing materials is estimated at $32,094 per home, according to a project report.
In addition, a voluntary curfew was put in place from 10 p.m. to 7 a.m. for commercial passenger airlines, but not for UPS or FedEx, which have to be able to fly their cargo into the airport to ensure their morning deliveries.
Funding for the soundproofing program comes from an existing Federal Aviation Administration grant, passenger charges, and the airport authority's general fund.
Cities throughout the U.S. have similar FAA-sponsored soundproofing programs to alleviate the impact of aircraft noise on citizens who are adversely affected.